When:
August 28, 2014 @ 12:30 pm – 1:00 pm
Contact:
Lauren McFeeley
(607) 277-6240 ext 282
E-mail
Thursday, August 28, 2014 12:30 PM – 1:00 PM EDT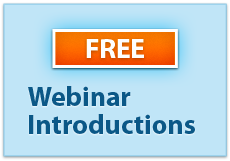 Small commercial buildings often lack the sophisticated energy management and control systems found in large buildings, making them difficult to commission, operate and maintain.  Lack of proper operation and maintenance leads to inefficiencies, reduced lifetime of equipment, and, ultimately, higher energy costs.  
Please join us for a free 30-minute free overview of our Small Building Retuning training, and how it can benefit you and your business.  Learn how the training will teach you techniques and strategies to maintain building systems, make them more efficient, and target areas for improvement.  Meet our trainers, who will be on hand to share their experiences and answer your questions.