When:
February 12, 2015 @ 12:30 pm – 1:00 pm
Contact:
Lauren McFeeley
(607) 277-6240 ext 282
E-mail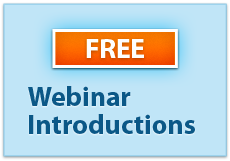 TREAT is our award-winning energy audit software for comprehensive energy analysis and building modeling.
A winner of the prestigious R&D 100 award, TREAT is the only energy audit software approved by the DOE for all residential housing types – including multifamily. TREAT is market tested, with thousands of users enjoying accurate results for over a decade of supporting whole house energy audits.
Learn how training can help you to get the most from TREAT.  Our trainer will be available to answer your questions.
The webinar is free. Please register in advance and we will send you a link.