When:
March 2, 2015 @ 9:00 am – March 27, 2015 @ 5:00 pm
Where:
Part Online Training - Part NY Field Training

Cost:
$2219 / $1109.50 (NYSERDA Discount)
Contact:
Lauren McFeeley
(607) 277-6240 ext 282
E-mail

Date:
March 2-6 and March 9-13 (online portion)
March 24-27 (field portion)
Time:
9am to 12pm (online portion)
9am to 5pm (field portion)
Location: Online + field portion in a TBD location in Central New York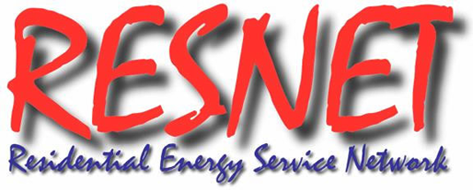 Why take this course?
Expand your business into the growing field of home performance.
Provide certified HERS ratings and  provide verification for ENERGY STAR and LEED.
Work with home builders and architects to design and build energy efficient homes.
Consult with homeowners on how to improve their home's energy efficiency, comfort and safety.
Who should take this course?
Contractors seeking to diversify into home performance. This includes HVAC; home builders; insulation/air sealing; remodeling; windows/doors; siding; plumbing; handyman; renewable energy installers; Indoor air quality; roofing; home automation.
BPI Certified professionals seeking to become RESNET certified HERS Raters.
Energy Auditors and Home Inspectors seeking the income potential by adding new services.
Architectural firms seeing to establish an in-house HERS Rater.
Weatherization (WAP) professional
Anyone seeking an exciting building performance career or business.
Course description:
Ten 3-hour online sessions spread over 2 weeks + 4 classroom/field days. This training will familiarize participants with the process and science of conducting an energy rating, and prepare you to successfully pass the HERS certification test and perform ratings of newly built houses. The course will examine "the house as a system," including energy and moisture transfer, the thermal envelope, air leakage problems and solutions, ventilation and indoor air quality, windows, as well as basic energy load calculations, and diagnostic testing using a blower door, infrared thermography, and a duct blaster. Following the class, students will apply for certification with an accredited Home Energy Rating System (HERS) provider. The online training, combined with classroom and field work, forms a comprehensive training experience that is accredited through the Residential Energy Services Network.
Course Objectives:
Describe the purpose and benefits of home energy ratings, and communicate these to potential customers.
Explain the basics of energy efficient mortgages, energy improvement mortgages, the Energy Star Homes program, and related products to potential customers.
Perform infield inspections and diagnostics necessary to produce a home energy rating, including blower door leakage testing and duct leakage testing.
Operate rating software and produce required reports.
Produce accurate and unbiased home energy ratings, from building plans and from field inspections.
Describe the follow-up process required for completion of the rating and loan process.
List the goals, services and responsibilities of the national home energy rating system.
Become a rater member of the PSD HERS Rater Provider.

Upon completion of the course you will receive 22 continuing education units (CEUs).