When:
November 5, 2014 @ 9:00 am – November 6, 2014 @ 5:00 pm
Where:
Syracuse, NY - Syracuse Center of Excellence (COE)
727 Washington Street
Syracuse,NY 13210
USA

Cost:
$800 / $400 (NYSERDA Discount)
Contact:
Lauren McFeeley
(607) 277-6240 ext 282
E-mail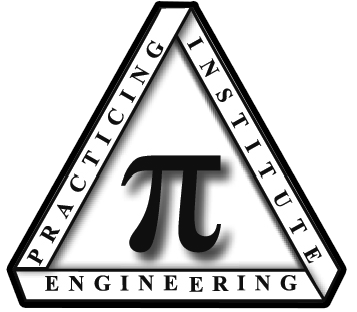 Date: November 5-6
Time: 9am-5pm

Course Description
This 2-day hands-on course will teach students how to leverage the free NREL OpenStudio modeling ecosystem to quickly and efficiently generate flexible models for energy analysis. Students will learn effective modeling workflows for using the OpenStudio Sketchup Plugin to construct building form and fabric and assigning space attributes. HVAC and service hot water systems will be configured using the OpenStudio Application. The OpenStudio Application integrates with NREL's Building Component Library (BCL), providing libraries of pre-defined configurable energy conservation measures for easily modifying energy models. PAT (Parametric Analysis Tool) will be used to demonstrate how model variants can be configured to run in cloud computing environments (Amazon EC2). Students will also be exposed to OpenStudio's capabilities for extension through Ruby Scripting, both for creating custom energy conservation measures and for generating useful summary and detailed output.
Registration includes all workshop material & continental breakfast and lunch daily.
---
Course Objectives
Learn to use the OpenStudio modeling ecosystem to effectively model the energy and lighting performance and consumption for new and existing buildings.
Learn how careful OS model configurations can allow for rapid alterations and manipulations.
Learn how to use the power of OpenStudio "measures" to easily evaluate changes to your building model.
Learn how to configure the Parametric Analysis Tool (PAT) for conducting modeling studies
Learn how to effectively extract and interpret results from PAT modeling studies
---
Course Agenda
Day 1
Use the OS SketchUp Plugin to:
Load templates for providing default values
Import idf or gbxml files generated by other tools
Use Sketchup tools to create building spaces (form and fabric)
Rapidly assign space load definitions
Rapidly assign properties using construction and schedule sets at different hierarchies
Configure spaces for daylight controls
Create external shading objects/surfaces
Collect/configure spaces into Thermal Zones and assign thermostats
Use the OpenStudio Application to:
Use BCL to retrieve Configure Zonal Central HVAC systems and controls
Configure Central HVAC systems and controls
Configure Service Water systems and controls
Add BCL measures to extend baseline model
Incorporate utility bills for model/billing comparison
Addition of measures to provide calibration roadmap
Day 2
Use Results Viewer to:
Graphically examine detailed mode output
Export detailed model output for further post-processing
Use Parametric Analysis Tool to:
Select and configure OS measures from the NREL BCL
Define simulation study by configuring Design Alternatives
Use the Amazon EC2 resource to execute the simulation study
Examine detailed model output
Special Topics
How to create a "measure" for use in OpenStudio
OpenStudio Measure
EnergyPlus Measure
Reporting Measure
How to share measures to the BCL
How to manage large simulation studies