Training Calendar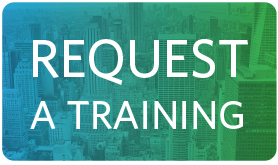 Are there no scheduled dates listed for the training you're looking for?
Request a training
November 2019 – February 2020
Nov
20
Wed
2019
ENERGY STAR Multifamily New Construction Rater Training

@ Online: 10am-2pm each day (3 days)
Nov 20 @ 10:00 am – Nov 22 @ 2:00 pm
To begin or maintain an active partnership with ENERGY STAR, an organization must have at least one individual on staff who is a certified Rater and has completed the required training through an accredited training provider. Any organization wishing to participate in the new Multifamily New Construction ENERGY STAR program must complete the MFNC Version 1 Training by January 1st 2020. This training meets this requirement, and will earn you enough PDHs to renew your Rater Certification for 3 years!
Feb
1
Sat
2020
Request a Training
Feb 1 @ 10:00 am – 11:00 am
If you can't find a scheduled training you're looking for, use the request a training form to have one added.