Training Calendar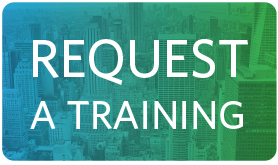 Are there no scheduled dates listed for the training you're looking for?
Request a training
April – June 2017
Apr
18
Tue
2017
Building Operator Training and Re-tuning

@ Philadelphia - Delaware Valley Green Building Council
Apr 18 @ 1:00 pm – 5:00 pm
Overview
The purpose of this course is to help operations and maintenance (O&M) staff learn how to operate buildings more efficiently, reduce operating cost, and provide energy savings. This course will provide prescriptive best practices for maintaining good operations, and an overview of the re-tuning process using building automation system (BAS) trend data.  Attendees will learn how to look for and optimize the control strategy for many of the common energy saving opportunities such as occupancy scheduling, temperature and static pressure control, and economizer function.  Attendees will also learn basic principles of preventative maintenance, electrical diagnostics, building commissioning, and demand response.
Intended Audience
Onsite O&M staff responsible for day-to-day building operations
O&M staff management looking to integrate the re-tuning process into their O&M procedures
Offsite contractors (retro-commissioning agents or control vendors) hired to improve a building's energy efficiency
Prerequisite Knowledge
Basic understanding of commercial building systems (e.g. air handling units, VAV boxes, boilers, chillers)
Familiar with basic functions of building automation systems (BAS)
Scope
Prescriptive best practices for good building operations
Overview of the re-tuning process using BAS data
Actionable guidance on how to look for and optimize the control strategy of each of the following re-tuning measures:

Occupancy Scheduling
Discharge-Air Temperature Control
Discharge- Air Static Pressure Control
Air-Handling Unit Heating and Cooling
Air- Handling Unit Outside/Fresh Air makeup
Air-Handling Unit Economizer Operation
Zone Conditioning
Central Plant Optimization

Basic principles of the following topics and when they are most applicable:

Preventative Maintenance and Troubleshooting
Electrical and Mechanical Diagnostics
Building Commissioning
Demand Response Techniques
Learning Objectives
Be able to list five low/no-cost prescriptive O&M measures that may apply to your building
Be able to describe the basics of the re-tuning process, and some of the benefits
List at least three examples of poor operations that can be found through the re-tuning process
Jun
13
Tue
2017
Energy Star 3.0/3.1 Online Training

@ Online
Jun 13 @ 9:00 am – Jun 16 @ 1:00 pm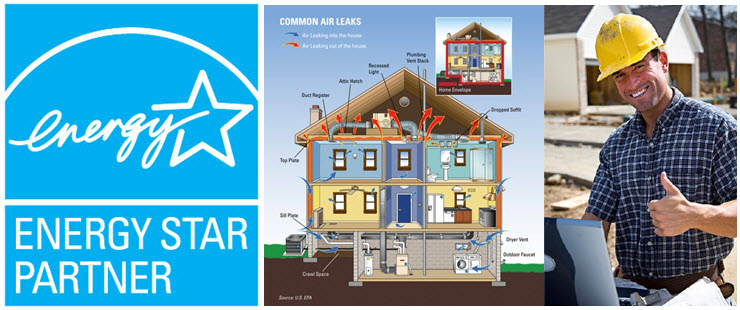 Why Take The Course:
Home buyers are increasingly seeking energy efficient homes and recognize the ENERGY STAR label.
Differentiate your business by demonstrating your commitment to quality, comfort, energy efficiency, durability, and the environment.
Builders of ENERGY STAR homes experience less risk of post sale issues; higher customer satisfaction; and meaningful competitive differentiation.
---
Course Description:
This 16 hour training will be split up into 4 convenient half day online sessions. Each session will be held from 9am – 1 pm Eastern.
This training will cover the new requirements of ENERGY STAR for New Homes version 3 program. The training will include an ENERGY STAR v3.0/v3.1 Overview, Thermal Enclosure Rater Checklist, HVAC Quality Installation Rater Checklist, Water Management Builder Checklist, and question answer sessions. At the conclusion of the training each participant will take an online test to qualify for the completion certificate.
This training is approved for 18 hours of RESNET Professional Development Credits and 16 BPI continuing education credits.
Materials: All attendees will receive a downloadable manual for:
Rater Design Review Checklist
Rater Field Checklist
*Raters may optionally purchase a hard copy of the manual for an additional $100, however all material is available in electronic form included with the cost of training.
Trainers: Ethan MacCormick and Emelie Cuppernell (Meet the Trainers)

This training is approved for 18 hours of RESNET Professional Development Credits and 16 BPI continuing education credits.