Training Calendar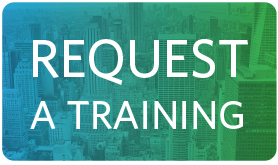 Are there no scheduled dates listed for the training you're looking for?
Request a training
August 2017
Aug
1
Tue
2017
TREAT Single Family Online Training

@ Online
Aug 1 @ 1:00 pm – Aug 2 @ 5:00 pm

Only 4 hours over 2 days, so it's easy to fit in your schedule!
Time: 1pm to 5pm each day
Price: $225
Interested in reducing your modeling effort? TREAT Single Family training is perfect for new and current TREAT users. We'll teach you the best practices needed to streamline your modeling time. Reducing data input effort, calibrating your models, and ensuring that your projects are accurate and show savings!
This eight-hour training will help you get the most from TREAT, our award-winning energy modeling software.  The course focuses predominately on using TREAT for single family residential projects. We will cover a bit of Multifamily modeling towards the end of day 2!
Learn techniques to streamline the modeling process and complete more models in less time.
Learn the TREAT essentials you'll need to become more productive.

Utilizing smart defaults and preferences to reduce your modeling effort!

Create a sample building energy model during the class.
Learn more about some of the latest features available in TREAT 3.5!
Creating a model of energy usage can be complex!  This training covers the TREAT features, including the Project Wizard, that will help you create TREAT models quickly and efficiently.
Accreditation: 6 BPI CEUs
Aug
22
Tue
2017
TREAT Multifamily 16-Hour Online Training

@ Online Training
Aug 22 @ 1:00 pm – Aug 25 @ 5:00 pm
Dates: August 22-25
Times: 1pm-5pm
Course Description
PSD's 16-hour comprehensive TREAT training, conveniently delivered through four four-hour live, online webinars, will expose attendees to time efficient modeling procedures and methods. Attendees will learn how to leverage the TREAT modeling software to model and evaluate typical improvement workscopes used by weatherization programs, construct energy models of multifamily buildings from 'scratch', and apply templates to streamline the evaluation of standardized improvements.
The course is comprehensive and will cover apartment sampling, energy model calibration, modeling strategies, data entry problem solving, billing analysis, quantifying interactions between systems, predicted energy savings, and calculating SIRs. Students will be given homework assignment each day so that they can practice building TREAT models.
Course Objectives
Learn how to use the "Multifamily Existing Building Improvement-Driven Modeling Process" for improving energy efficiency in multifamily buildings using TREAT
Integrate TREAT into the auditing process to improve overall project efficiency and productivity.
Build a TREAT model with an appropriate level of detail to generate savings and workscope reports
Demonstrate proper use of TREAT's billing analysis tools to import a building's actual energy bills and analyze baseline energy signatures and historical energy performance patterns
Incorporate 'non-energy' benefits (i.e. health and safety measures) into the TREAT model
Follow recommended procedure for 'true-up' of TREAT model
Create and analyze the investment potential of individual ECMs and interacting sets of improvements
Produce appropriate TREAT improvements reporting for weatherization projects
Use TREAT to determine actual energy savings vs. predicted energy savings

Modeling is now a BPI requirement. Upon completion you will be eligible to receive up to 8 continuing education units (CEUs).