Training Calendar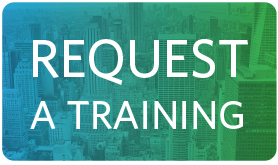 Are there no scheduled dates listed for the training you're looking for?
Request a training
November 2019 – February 2020
Nov
19
Tue
2019
WaterSense Inspector Training

@ Online
Nov 19 @ 8:30 am – 12:30 pm
$175/participant. Includes 4 hour online live training and certificate of completion. Upon completion WaterSense Inspector Candidates are ready to sign up with a WaterSense Provider to complete certification. Raters that belong to PSD Provider group will receive a $15 discount on the training. Contact Sue Davis at sdavis@psdconsulting.com for your member discount code.
Feb
1
Sat
2020
Request a Training
Feb 1 @ 10:00 am – 11:00 am
If you can't find a scheduled training you're looking for, use the request a training form to have one added.