Training Calendar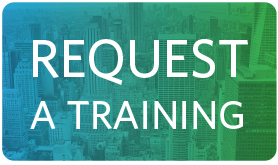 Are there no scheduled dates listed for the training you're looking for?
Request a training
June – November 2017
Jun
2
Fri
2017
Introduction to the Building Energy Asset Score (FREE)

@ Online
Jun 2 @ 2:00 pm – 3:00 pm

Learning Objective:
Learning Objectives: Students will be introduced to the Building Energy Asset Score. In the Introductory webinar, students are guided through the Asset Score interface as part of creating a new building. They will develop an understanding of the basics for navigating within the tool and gain insight into some best practices for using the tool. Students will be made aware of other educational opportunities such as the video training curriculum, the community of users in the user forum, and getting help with models through the help desk. To visit the Building Energy Asset Score website go to: http://www.energy.gov/eere/buildings/building-energy-asset-score
After registering, you will receive a confirmation email containing information about joining the webinar.
Nov
29
Wed
2017
Request a Training
Nov 29 @ 10:00 am – 11:00 am
If you can't find a scheduled training you're looking for, use the request a training form to have one added.