Training Calendar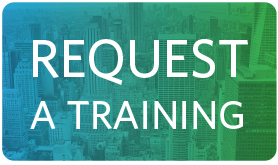 Are there no scheduled dates listed for the training you're looking for?
Request a training
June 2017 – February 2020
Jun
2
Fri
2017
Introduction to the Building Energy Asset Score (FREE)

@ Online
Jun 2 @ 2:00 pm – 3:00 pm

Learning Objective:
Learning Objectives: Students will be introduced to the Building Energy Asset Score. In the Introductory webinar, students are guided through the Asset Score interface as part of creating a new building. They will develop an understanding of the basics for navigating within the tool and gain insight into some best practices for using the tool. Students will be made aware of other educational opportunities such as the video training curriculum, the community of users in the user forum, and getting help with models through the help desk. To visit the Building Energy Asset Score website go to: http://www.energy.gov/eere/buildings/building-energy-asset-score
After registering, you will receive a confirmation email containing information about joining the webinar.
Jan
8
Mon
2018
Introduction to OpenStudio for New Construction Modeling (Online 14 PDH)

@ Online
Jan 8 @ 1:00 pm – Jan 12 @ 5:00 pm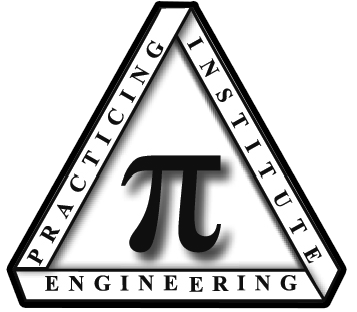 Date and Times:
(Online 5-days) Jan. 8-12, 2018 (1-5pm EST)
Course Description
This 5-day online training course will teach students how to leverage the free NREL OpenStudio modeling ecosystem to quickly and efficiently generate flexible models for energy analysis. Students will learn effective modeling workflows for using the OpenStudio Sketchup Plugin to construct building form and fabric and assigning space attributes. HVAC and service hot water systems will be configured using the OpenStudio Application. The OpenStudio Application integrates with NREL's Building Component Library (BCL), providing libraries of pre-defined configurable energy conservation measures for easily modifying energy models. PAT (Parametric Analysis Tool) will be used to demonstrate how model variants can be configured to run in cloud computing environments (Amazon EC2). Students will also be exposed to OpenStudio's capabilities for extension through Ruby Scripting, both for creating custom energy conservation measures and for generating useful summary and detailed output.
---
Course Objectives
Learn to use the OpenStudio modeling ecosystem to effectively model the energy and lighting performance and consumption for new and existing buildings.
Learn how careful OS model configurations can allow for rapid alterations and manipulations.
Learn how to use the power of OpenStudio "measures" to easily evaluate changes to your building model.
Learn how to configure the Parametric Analysis Tool (PAT) for conducting modeling studies
Learn how to effectively extract and interpret results from PAT modeling studies
Feb
1
Sat
2020
Request a Training
Feb 1 @ 10:00 am – 11:00 am
If you can't find a scheduled training you're looking for, use the request a training form to have one added.