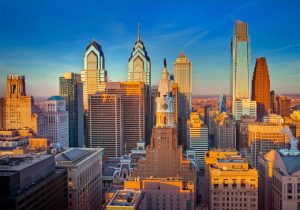 On March 4th, Performance Systems Development (PSD), a leader in energy efficiency program implementation, training and software development, delivered the first "Introduction to Energy Modeling with OpenStudio" classroom training in Philadelphia. PSD is the first commercial organization approved by National Renewable Energy Lab (NREL) to deliver OpenStudio training courses for building professionals, software developers, and utility administrators.
"PSD is an extremely capable partner, and we are excited to see them leverage their expertise to deliver OpenStudio training for the private sector," said Larry Brackney, Section Manager at NREL.
Funded by the US Department of Energy, OpenStudio® is a collection of cloud based software tools that support an iterative process of design, simulation, and analysis, to help building owners, architects, designers, and engineers, model the energy and water usage performance of buildings.
Chris Balbach, the OpenStudio course instructor and Vice President of Research and Development at PSD, had this to offer about the impact that OpenStudio will have on the energy efficiency industry:
"Today's energy modelers are under pressure to produce results faster, cheaper, and of higher quality" said Balbach. "OpenStudio® makes this possible and large consumers of energy models – particularly utility energy efficiency programs – will realize significant gains in efficiency and productivity by adopting tools based on the OpenStudio® eco-system."
OpenStudio course attendees learned how to rapidly develop effective modeling workflows and fully leverage the five graphical applications that make up the modeling ecosystem, including: EnergyPlus, the SketchUp Plug-in, the ParametricAnalysis Tool, Run Manager, and ResultsViewer. Attendees were also introduced to modeling techniques using NREL's Building Component Library (BCL), a platform designed to significantly improve model quality assurance and overall savings predictions.
"The course provided a solid overview of critical [OpenStudio] components that was much better than free online resources," emphasized an attendee of the Philadelphia OpenStudio course.
Upcoming OpenStudio Trainings:
In partnership with the New York State Energy Research and Development Authority (NYSERDA), PSD is offering OpenStudio classroom trainings across New York state at a 50% discount for NY State residents and employees (the courses are also available to anyone outside of NY at full price). Click on any of the trainings below to learn more.
January – November 2018
Jan
8
Mon
2018
Introduction to OpenStudio for New Construction Modeling (Online 14 PDH)

@ Online
Jan 8 @ 1:00 pm – Jan 12 @ 5:00 pm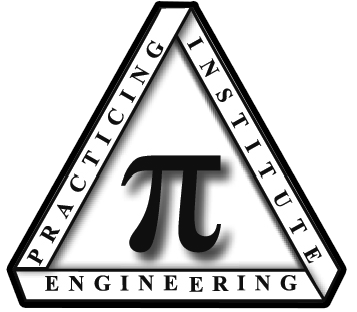 Date and Times:
(Online 5-days) Jan. 8-12, 2018 (1-5pm EST)
Course Description
This 5-day online training course will teach students how to leverage the free NREL OpenStudio modeling ecosystem to quickly and efficiently generate flexible models for energy analysis. Students will learn effective modeling workflows for using the OpenStudio Sketchup Plugin to construct building form and fabric and assigning space attributes. HVAC and service hot water systems will be configured using the OpenStudio Application. The OpenStudio Application integrates with NREL's Building Component Library (BCL), providing libraries of pre-defined configurable energy conservation measures for easily modifying energy models. PAT (Parametric Analysis Tool) will be used to demonstrate how model variants can be configured to run in cloud computing environments (Amazon EC2). Students will also be exposed to OpenStudio's capabilities for extension through Ruby Scripting, both for creating custom energy conservation measures and for generating useful summary and detailed output.
---
Course Objectives
Learn to use the OpenStudio modeling ecosystem to effectively model the energy and lighting performance and consumption for new and existing buildings.
Learn how careful OS model configurations can allow for rapid alterations and manipulations.
Learn how to use the power of OpenStudio "measures" to easily evaluate changes to your building model.
Learn how to configure the Parametric Analysis Tool (PAT) for conducting modeling studies
Learn how to effectively extract and interpret results from PAT modeling studies
Nov
29
Thu
2018
Request a Training
Nov 29 @ 10:00 am – 11:00 am
If you can't find a scheduled training you're looking for, use the request a training form to have one added.