PSD is a RESNET Accredited HERS Rating Provider
PSD is an accredited Home Energy Rating Provider (also referred to as RESNET QA Provider), offering nationwide technical support and the comprehensive services that you need to develop a successful Home Energy Rating business.
Our staff are highly experienced industry professionals who deeply understand the industry, but do not compete with you. As a company focused on workforce development and market transformation, we provide a comprehensive range of quality support services for our growing network of independent HERS Raters. Our technical support team includes experienced trainers, builders, and HERS Raters who offer in-house expertise for accurate modeling advice and recommendations. We can guide you through the entire process from Rater Training and achieving Certification to processing your completed ratings in a timely fashion. As your provider, we make the following commitments:
Fast and reliable responses to your technical questions and support requests
Ongoing access to industry training and information
24-hour turnaround for all submitted projects – Using our online web portal for project submission and review, most projects will be reviewed and returned within less than 24 hours
Expertise in processing and supporting multifamily, sampling, and code ratings
Contact Info
If you're interested in our Rater Provider services please contact: 607-277-6240 ext 277
Or ask us a question on our Help Desk
Accreditations
PSD is accredited as a RESNET Training Provider, RESNET Sampling Provider, and a RESNET Rating Provider. PSD Partners with EPA ENERGY STAR, EPA Indoor airPLUS, and is a NYSERDA New Construction and Codes Partner.

PSD is a Nation-wide RESNET Accredited Rater Provider
PSD's HERS Providership is now enrolling HERS Raters nationwide. Learn more information by contacting us at our Help Desk or to request to join our growing network.
Rater News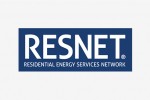 Emelie Cuppernell will be a member of the "RESNET Forms Standard Development Committee 900 – Quality Assurance". RESNET has formed a new Standard Development Committee 900 – Quality Assurance (SDC 900).
Rater Training Courses