Quality Assurance
Compass won't put up with bad data!  You can count on energy savings in your program with calibrated energy models, meter regression reports, and data quality checks on EPA Portfolio Manager.
Calibrated Energy Models
With calibrated energy models, you can make sure that service providers are not over-predicting energy savings in your program.

Meter Regression Reports
Quickly spot bad meter data with weather normalized meter regression reports.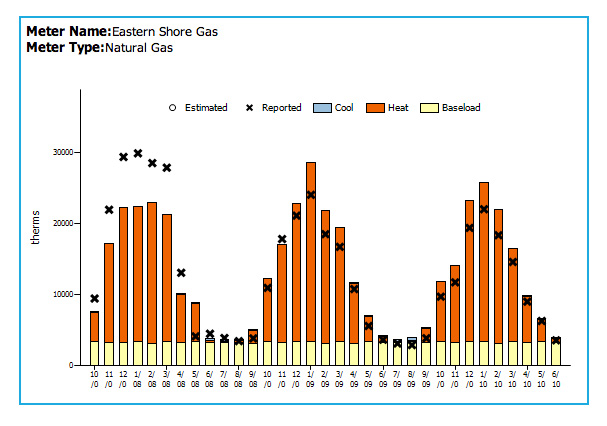 With meter regression reports, detect data entry errors, data manipulation, malfunctioning equipment, or poor quality data sets at-a-glance
Data Quality Checks
To receive an ENERGY STAR Portfolio Manager (PM) Score, all commercial and multifamily buildings created in Compass must pass PM data quality checks. Data quality checks ensure that a building's meter data and space attributes fall within the accepted range of data entry requirements established by the EPA for commercial space types.
Bank/Financial Institution
Courthouse
Data Center
Hospital (General Medical and Surgical)
Hotel
House of Worship
K–12 School
Medical Office
Municipal Wastewater Treatment Plant
Office
Residence Hall/Dormitory
Retail Store
Senior Care Facility
Supermarket
Warehouse (refrigerated and non-refrigerated)