Reporting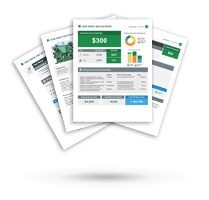 Compass has reports for everyone. Keep building owners engaged, trade allies in work, and your programs on track!
Homeowners
Energy Usage Report
Pre-Assessment
Disaggregated energy consumption by fuel type & end-use (heating, cooling, & baseload)
Integrated with Energy Star: contains a Home Energy Yardstick Score
Carbon Calculator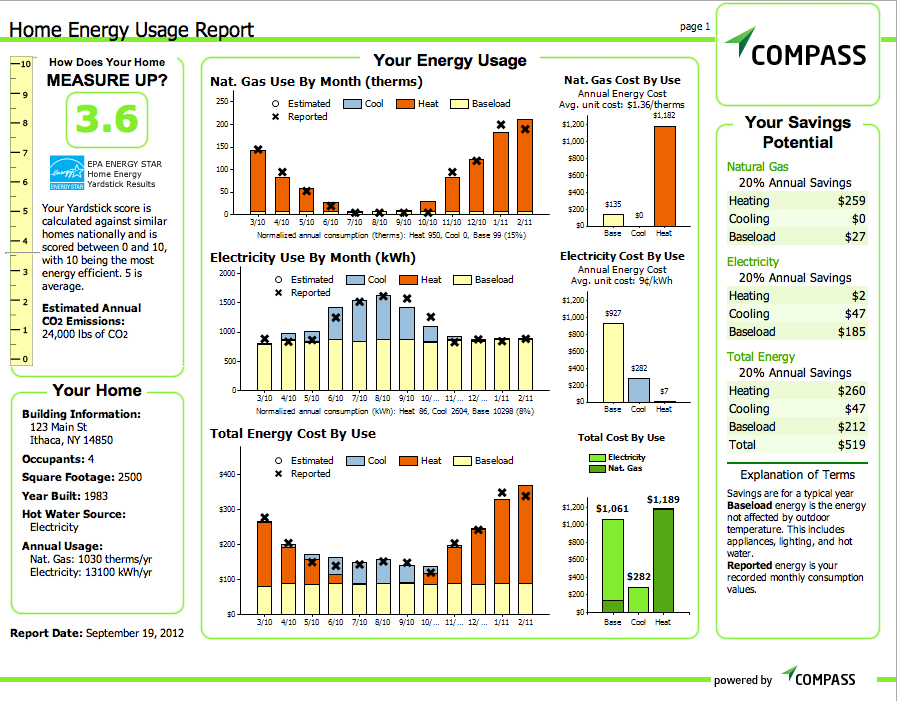 ---
Peer Comparison Report
Pre-Assessment
Energy usage is compared to neighbors & other program participants
Includes a breakdown of how energy is being used in the home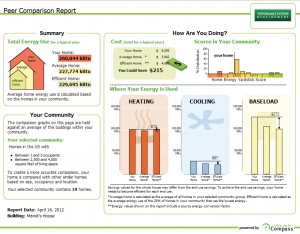 ---
Energy Assessment Report
Post-Assessment
Summary of the home's energy usage & potential for savings
Recommended and installed improvements with estimated savings and SIR
Available incentives and financing
BPI health and safety testing results
Educational materials on improvement packages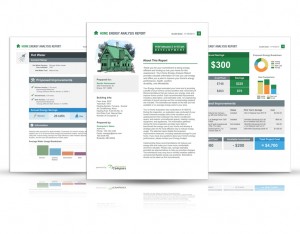 Service Providers
Helpful reports for the contractors that install the energy conservation improvements.
Includes helpful notes from the energy assessor
Lists the recommended improvements that should be installed
BPI health and safety testing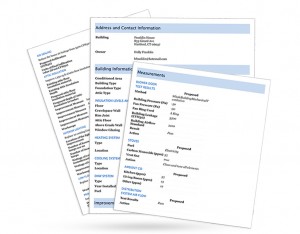 Portfolio Owners
Benchmarking Report
Compare energy consumption of buildings in a portfolio or units within a building
Compare energy usage by end-type (heating, cooling, baseload)
Contains an EPA Portfolio Manager Score