Savings Tracking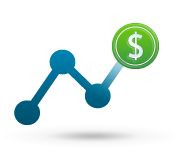 Catch problems early to keep savings on track. Compass Savings Tracker allows you to track actual vs. predicted energy savings on a monthly basis so you no longer have to wait to evaluate the performance of a building retrofit.
Don't waste your time creating custom spreadsheets to track the performance of retrofits – with Savings Tracker, just upload your post-retrofit monthly energy bills to compare your actual energy usage to a weather normalized baseline and predicted energy savings.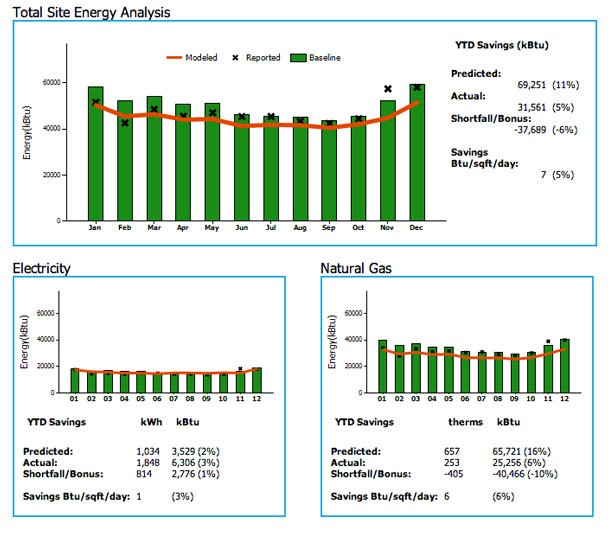 Track actual vs. predicted energy usage against a weather normalized baseline starting with the first post-retrofit energy bill.
In this example, actual energy savings are 6% below predicted energy savings. With Compass, you no longer have to wait upwards of a year to see that your energy conservation improvements are underperforming.
Savings tracking by fuel type allows you to pinpoint which improvements are underperforming. In this building, an old refrigerator was replaced and a new furnace was installed. With natural gas savings 10% below predicted savings, it is more than likely that the new furnace is underperforming and needs to be inspected.