Quick Navigation
TREAT Sample Projects
Sample Utility Bills for Download
Case Study Utility Bills for Download
PSD Calculator Download
Common U-Values
---
TREAT Sample Projects
The sample projects listed here may be useful for new users wanting to familiarize themselves with the TREAT modeling process. Demo users of TREAT may also download these files.
Note: these files only work with TREAT version 2.6 or newer. They will not work with previous versions.
---
Sample Utility Bills for Download
---
Case Study Utility Bills for Download
---
PSD Calculator
PSD Calculator contains a growing list of simple Building Performance functions, such as air exchange rates and area calculations. It is free to download and use. Our home performance contracting auditors use it for a quick reference.
PSD
Calculator 0.8 is available as of 8/9/2006. We will continue to release updates periodically. Useful feature requests will be considered.
Download: PSD Calculator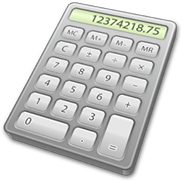 ---
Common U-Values
Frame Description
Glazing Description
Type
Frame Code
Glazing Code
Window U-value
Window SHGC

Wood/vinyl, Fixed

7/8″ double glass, 0.63″ argon space,

e = 0.1 on surface 2 or 3, clear

Fixed

16

141

0.31

0.47

Wood/vinyl, Operable

7/8″ double glass, 0.63″ argon space,

e = 0.1 on surface 2 or 3, clear

Slider

15

141

0.33

0.4

Wood/vinyl, Fixed

ce 2 or 3, cle7/8″ double glass, 0.63″ argon space;

e = 0.2 on surfaar

Fixed

16

139

0.34

0.51

Wood/vinyl, Operable

7/8″ double glass, 0.63″ argon space;

e = 0.2 on surface 2 or 3, clear

Slider

15

139

0.35

0.43

Wood/vinyl, Fixed

7/8″ double glass, 0.63″ air space,

e = 0.1 on surface 2 or 3, clear

Fixed

16

140

0.35

0.47

Wood/vinyl, Operable

7/8″ double glass, 0.63″ air space,

e = 0.1 on surface 2 or 3, clear

Slider

15

140

0.37

0.4

Aluminum with 3/8″ thermal break, Operable

7/8″ double glass, 0.63″ argon space,

e = 0.1 on surface 2 or 3, clear

Slider

7

141

0.37

0.43

Wood/vinyl, Fixed

1/2″ double glass, 0.25″ argon space,

e = 0.1 on surface 2 or 3, clear

Fixed

16

22

0.38

0.47

Wood/vinyl, Fixed

7/8″ double glass, 0.63″ air space,

e = 0.2 on surface 2 or 3, clear

Fixed

16

138

0.38

0.51

Wood/vinyl, Operable

1/2″ double glass, 0.25″ argon space,

e = 0.1 on surface 2 or 3, clear

Slider

15

22

0.39

0.4

Wood/vinyl, Operable

7/8″ double glass, 0.63″ air space,

e = 0.2 on surface 2 or 3, clear

Slider

15

138

0.39

0.43

Aluminum with 3/8″ thermal break, Operable

7/8″ double glass, 0.63″ argon space;

e = 0.2 on surface 2 or 3, clear

Slider

7

139

0.39

0.47

Aluminum with 3/8″ thermal break, Operable

7/8″ double glass, 0.63″ air space,

e = 0.1 on surface 2 or 3, clear

Slider

7

140

0.4

0.43

Wood/vinyl, Fixed

1/2″ double glass, 0.25″ argon space,

e = 0.2 on surface 2 or 3, clear

Fixed

16

18

0.4

0.51

Wood/vinyl, Operable

1/2″ double glass, 0.25″ argon space,

e = 0.2 on surface 2 or 3, clear

Slider

15

18

0.41

0.43

Aluminum with 3/8″ thermal break, Operable

1/2″ double glass, 0.25″ argon space,

e = 0.1 on surface 2 or 3, clear

Slider

7

22

0.42

0.43

Aluminum with 3/8″ thermal break, Operable

7/8″ double glass, 0.63″ air space,

e = 0.2 on surface 2 or 3, clear

Slider

7

138

0.42

0.47

Wood/vinyl, Operable

1/2″ double glass, 0.25″ air space,

e = 0.1 on surface 2 or 3, clear

Slider

15

20

0.43

0.4

Wood/vinyl, Fixed

1/2″ double glass, 0.25″ air space,

e = 0.1 on surface 2 or 3, clear

Fixed

16

20

0.43

0.47

Aluminum with 3/8″ thermal break, Operable

1/2″ double glass, 0.25″ argon space,

e = 0.2 on surface 2 or 3, clear

Slider

7

18

0.44

0.47

Wood/vinyl, Operable

1/2″ double glass, 0.25″ air space,

e = 0.2 on surface 2 or 3, clear

Slider

15

16

0.45

0.43

Wood/vinyl, Operable

7/8″ double glass, 0.63″ argon space, clear

Slider

15

133

0.45

0.48

Wood/vinyl, Fixed

1/2″ double glass, 0.25″ air space,

e = 0.2 on surface 2 or 3, clear

Fixed

16

16

0.46

0.51

Wood/vinyl, Fixed

7/8″ double glass, 0.63″ argon space, clear

Fixed

16

133

0.46

0.57

Aluminum with 3/8″ thermal break, Operable

1/2″ double glass, 0.25″ air space,

e = 0.1 on surface 2 or 3, clear

Slider

7

20

0.47

0.43

Wood/vinyl, Operable

7/8″ double glass, 0.63″ air space, clear

Slider

15

132

0.47

0.48

Wood/vinyl, Fixed

7/8″ double glass, 0.63″ air space, clear

Fixed

16

132

0.48

0.57

Wood/vinyl, Operable

1/2″ double glass, 0.25″ argon space, clear

Slider

15

6

0.49

0.48

Aluminum with 3/8″ thermal break, Operable

1/2″ double glass, 0.25″ air space,

e = 0.2 on surface 2 or 3, clear

Slider

7

16

0.5

0.47

Aluminum with 3/8″ thermal break, Operable

7/8″ double glass, 0.63″ argon space, clear

Slider

7

133

0.5

0.52

Wood/vinyl, Fixed

1/2″ double glass, 0.25″ argon space, clear

Fixed

16

6

0.51

0.57

Wood/vinyl, Operable

1/2″ double glass, 0.25″ air space, clear

Slider

15

4

0.52

0.48

Aluminum with 3/8″ thermal break, Operable

7/8″ double glass, 0.63″ air space, clear

Slider

7

132

0.52

0.52

Aluminum with 3/8″ thermal break, Operable

1/2″ double glass, 0.25″ argon space, clear

Slider

7

6

0.54

0.52

Wood/vinyl, Fixed

1/2″ double glass, 0.25″ air space, clear

Fixed

16

4

0.54

0.57

Aluminum with 3/8″ thermal break, Operable

1/2″ double glass, 0.25″ air space, clear

Slider

7

4

0.57

0.52

Aluminum w/o thermal break, Operable

1/2″ double glass, 0.25″ air space, clear

Slider

1

4

0.61

0.56

Wood/vinyl, Operable

1/8″ single glass, clear

Slider

15

1

0.86

0.57

Aluminum with 3/8″ thermal break, Operable

1/8″ single glass, clear

Slider

7

1

0.95

0.62

Wood/vinyl, Fixed

1/8″ single glass, clear

Fixed

16

1

0.95

0.68

Aluminum w/o thermal break, Operable

1/8″ single glass, clear

Slider

1

1

1

0.66