Welcome to the PSD Help Desk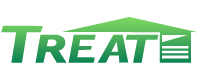 TREAT Contact Info
Licensed TREAT Support users can submit support tickets or call the TREAT Help Desk by phone: 607-793-7369
TREAT – Frequently Asked Questions
Registration, Upgrade, and Reinstallation Procedures
This section provides specific instructions for commonly encountered registration, upgrade, and reinstallation situations.
TREAT purchases include a full year of technical support. After that, support is purchased annually. TREAT is licensed on a per-machine basis and the same license key cannot be used to run multiple instances of TREAT.
The current version of TREAT is available as a free download for 30 days. This version does not have all features enabled. After 30 days it will no longer run, unless you buy a license.
Common Error Messages
Even a professional building analyst can encounter errors when modeling. This section includes solutions to some of the most commonly encountered error messages.