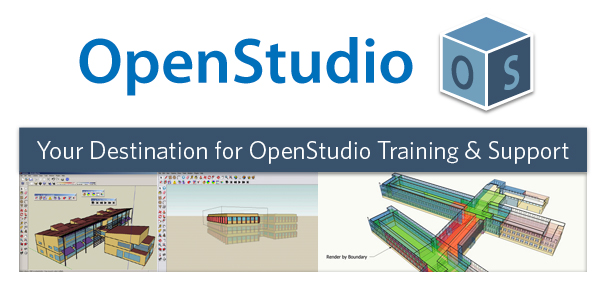 2 Locations - Philadelphia + Washington D.C
OpenStudio Classroom Training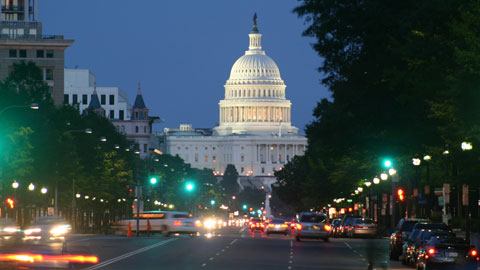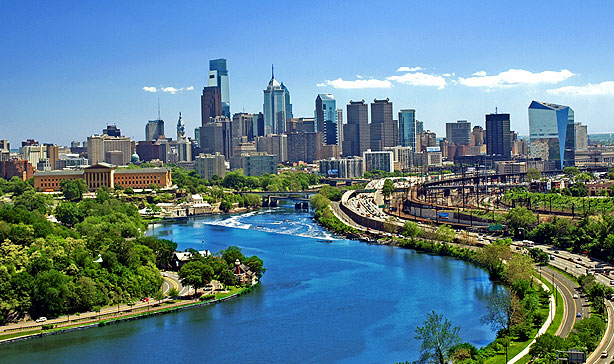 This 2-day hands-on course will ensure your staff can fully leverage the free NREL OpenStudio platform to easily generate powerful, flexible models for energy analysis.
Learn effective modeling workflows for using the OpenStudio Sketchup Plugin to construct building form and fabric and assigning space attributes.
Configure HVAC and service hot water systems using the OpenStudio Application.
Leverage integration with NREL's Building Component Library (BCL), to access libraries of pre-defined, configurable energy conservation measures.
Use PAT (Parametric Analysis Tool) to configure model variants that can be run in a cloud computing environments (Amazon EC2).
Learn how Ruby Scripting can support creation of custom energy conservation measures and for generating useful summary and detailed output.
---
Course Objectives
Learn to use the OpenStudio modeling ecosystem to effectively model the energy and lighting performance and consumption for new and existing buildings.
Learn how careful OS model configurations can allow for rapid alterations and manipulations.
Learn how to use the power of OpenStudio "measures" to easily evaluate changes to your building model.
Learn how to configure the Parametric Analysis Tool (PAT) for conducting modeling studies
Learn how to effectively extract and interpret results from PAT modeling studies
Course Overview
Use the OS SketchUp Plugin to:
Load templates for providing default values
Import idf or gbxml files generated by other tools
Use Sketchup tools to create building spaces (form and fabric)
Rapidly assign space load definitions
Rapidly assign properties using construction and schedule sets at different hierarchies
Configure spaces for daylight controls
Create external shading objects/surfaces
Collect/configure spaces into Thermal Zones and assign thermostats
Use the OpenStudio Application to:
Use BCL to retrieve Configure Zonal Central HVAC systems and controls
Configure Central HVAC systems and controls
Configure Service Water systems and controls
Add BCL measures to extend baseline model
Incorporate utility bills for model/billing comparison
Addition of measures to provide calibration roadmap
Use Results Viewer to:
Graphically examine detailed mode output
Export detailed model output for further post-processing
Use Parametric Analysis Tool to:
Select and configure OS measures from the NREL BCL
Define simulation study by configuring Design Alternatives
Use the Amazon EC2 resource to execute the simulation study
Examine detailed model output
Special Topics
How to create a "measure" for use in OpenStudio
OpenStudio Measure
EnergyPlus Measure
Reporting Measure
How to share measures to the BCL
How to manage large simulation studies
Prerequisites:
Students must be familiar with NREL's Energy Plus modeling engine and proficient on Windows hardware
OpenStudio Support Services
NREL's OpenStudio platform for EnergyPlus is changing the way building professionals approach energy modeling – are you prepared for the shift? We offer a variety of OpenStudio support services to help you get there!
OpenStudio Support Services[hide]
OpenStudio Component and Measure Development
"Components" represent definitions of reusable modeling element such as materials, constructions, lighting or plug load equipment. "Measures" represent modular blocks of reusable scripts which can modify an OpenStudio model by substituting components.
For Practitioners:  PSD can provide consulting services and assistance in developing custom OpenStudio components and measures designed to solve specific problems.
Custom OpenStudio measures
Custom EnergyPlus measures
Custom Reporting measures
For Manufactures:  Prepare your products for wide-scale use by the OpenStudio modeling community
Custom OpenStudio measures
Custom EnergyPlus measures
Custom Reporting Measures
Product Impact Analysis

Strategic OpenStudio Consulting
The articulation and management of complex models can, if not carefully considered, quickly become awkward and unwieldy. OpenStudio provides new and innovative ways to leverage model hierarchy so models can be more easily manipulated downstream. PSD can provide consulting services for determining optimal strategies for programmatically generating OpenStudio models with flexibility and ease of use.

OpenStudio
Recorded OpenStudio Webinars
Demo – OpenStudio Applications and SketchUp Integration
Feb. 11th, 2014 – This demo will introduce you to the applications and plugins that make up the OpenStudio modeling ecosystem. Watch Chris click his way through the various features in OpenStudio.
---
Introduction to Energy Modeling with OpenStudio
Jan. 16th, 2014 – This high-level webinar will introduce you to the applications and plugins that make up the OpenStudio modeling ecosystem and teach you ways to leverage these applications to develop complex energy models and effective modeling workflows, apply crowd-sourced model components and improvements, and analyze models to identify design and improvement opportunities.
---
What is OpenStudio?
Developed by NREL and the US Department of Energy, OpenStudio is a cross-platform (Windows, Mac, and Linux) collection of software tools to support whole building energy modeling using EnergyPlus and advanced daylight analysis using Radiance.  OpenStudio is an open source project to facilitate community development, extension, and private sector adoption. OpenStudio includes graphical interfaces along with a Software Development Kit (SDK).
SketchUp
What is SketchUp?
Trimble SketchUp (formerly known as Google SketchUp), is a 3D modeling program used in architectural design, civil and mechanical engineering, film, and video game design. A freeware version, Sketchup Make, and a paid version with additional functionality, Sketchup Pro are available.
There is an online repository of free-of-charge model assemblies (e.g., windows, doors, automobiles, etc.), 3D Warehouse, to which users may contribute models. The program includes drawing layout functionality, allows surface rendering in variable "styles", supports third-party "plug-in" programs hosted on a site called Extension Warehouse to provide other capabilities (e.g., near photo-realistic rendering), and enables placement of its models within Google Earth.
Subscribe – Add Reminders to My Calendar
Subscribe to our OpenStudio training calendar to be notified of upcoming trainings. By subscribing, reminders of future trainings related to OpenStudio will be added to your personal calendar (iCal, Outlook, etc.).