Our energy engineering services will keep your building operating at
peak performance

!

Energy Assessments (Audits)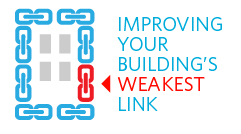 During an energy audit, our engineers will assess how a building's systems are performing, make recommendations on how the performance can be improved, and project the savings to investment ratio (SIR) so that you can make informed decisions. Our signature approach to multifamily and commercial auditing addresses the specific energy and operational needs of each unique building. Our goal is to help building owners increase the value of their property and reduce energy costs, while providing occupants with a comfortable, healthy environment.

The American Society of Heating, Refrigerating and Air-Conditioning Engineers (ASHRAE) defines three levels of audits:
Level I – includes a walk through audit, an analysis of consumption figures and documents, and a list of possible energy conservation measures.
Level II – an in-depth quantitative analysis to verify results found in the Level I audit, and also includes a full energy audit, measurements and a list of measures for funding and implementation.
Level III – this detailed engineering analysis gives owners a detailed evaluation of the costs and benefits of upgrades for informed capital improvement decisions.
Let our staff of NY State Professional Engineers help you on your next project.

Certifications & Trainer Qualifications

Energy Engineering Trainings
Multifamily & Commercial
Our engineers are uniquely qualified to provide training for building managers and owners. We are one of the few companies to be selected to offer energy assessment training to government personnel at federal sites, and to offer training on advanced energy modeling for commercial buildings.