TREAT Energy Audit Software
Welcome to TREAT, award-winning energy audit software for comprehensive energy analysis and building modeling. TREAT stands for Targeted Retrofit Energy Analysis Tool.
TREAT 3.4 is RESNET accredited. With thorough building material libraries, single-family and multifamily versions, and the ability to project savings from combined retrofits, TREAT is a comprehensive and flexible software platform for your energy audit efforts. TREAT features onboard SUNREL energy modeling, dynamic links to local weather logs, a unique model "true-up" feature, and concise energy savings reports to ensure that projected energy savings are reliable and that contractors convert retrofit sales with every house call.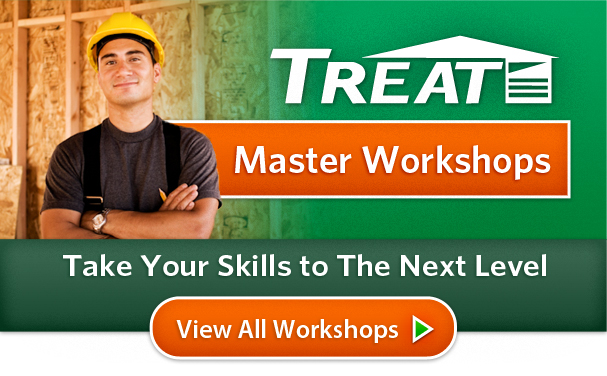 The TREAT Mastery Workshop Series is designed to help contractors master the TREAT tool. We've broken the TREAT workflow into bite-sized  2-hour sessions to help users strengthen specific aspect of using the software. So, join our experienced trainers, as they simplify the modeling process, and helps users master the TREAT ins and outs.
TREAT #EnergyAuditSoftware #EnergyModeling- New Features Video https://t.co/AwvGDAKv24 http://t.co/62PbBQRPCt

— We Speak Building (@WeSpeakBuilding) May 6, 2015