This Quarters' Employee Spotlight is…
Chris Cubells – Solution Architect, Software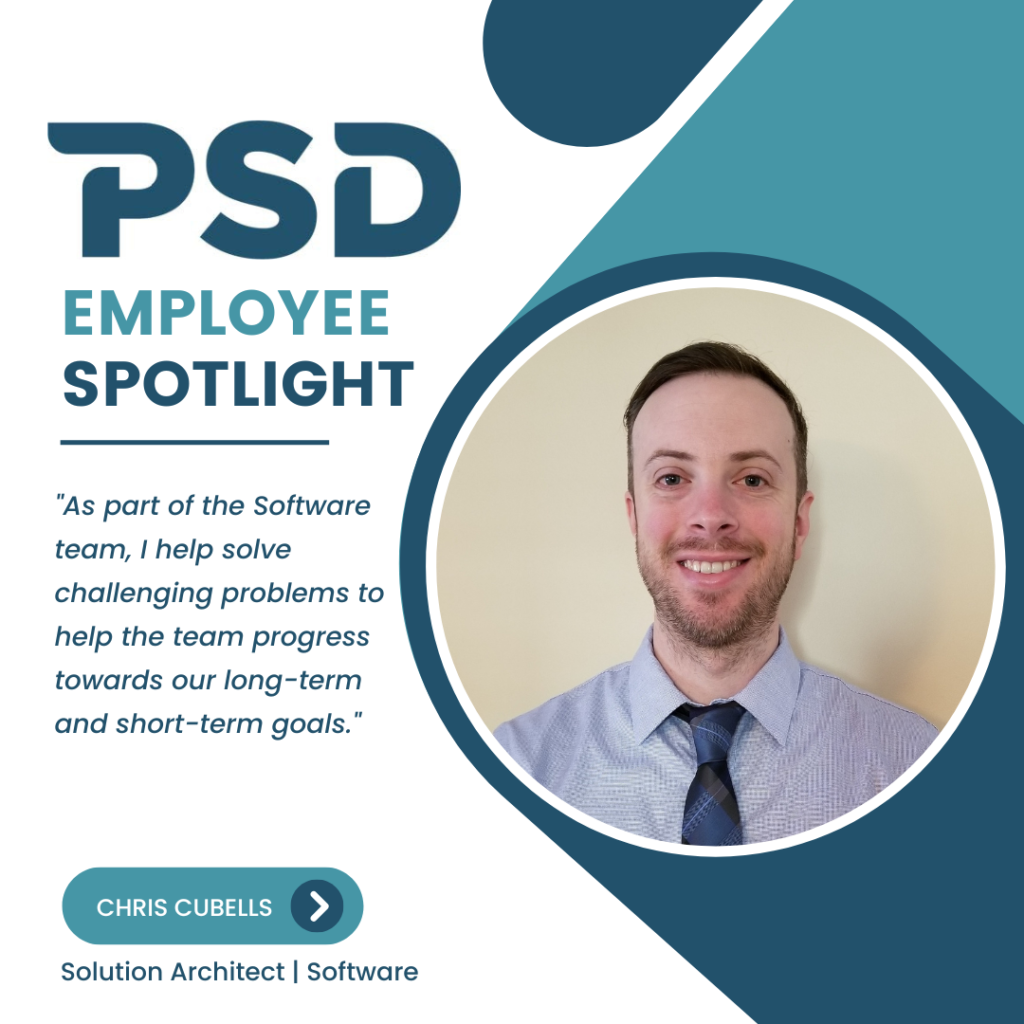 Where did you grow up?  Where do you reside now?
I grew up in the small town of Gloversville, NY and now reside in Cortland, NY.
 What did you want to be when you grew up (when you were a child)?
I wanted to be an astronaut.
What guided you into the energy efficiency industry?
The opportunity to use my experience in software development to help reduce energy usage on a large scale.
What does a day in the life of Chris at PSD look it?
Coffee, lots of coffee, listening to music while in deep thought about a challenging problem, and helping the team progress forwards towards our long-term and short-term goals.
What is your favorite PSD-related memory?
Smashing pinatas to celebrate a challenging client delivery.
What do you do when you aren't at work?  Any interesting hobbies?
You will often find me on the golf course frequently yelling "FORE!" or deep in the Adirondacks trout fishing and primitive camping.
What is your favorite holiday?
Christmas
Favorite musician/genre?
Billy Joel
Favorite travel destination? Or dream travel destination?
My wife and I spent part of our honeymoon in Kotor, Montenegro which currently is at the top of my favorite travel destination so far.
What's the top item that is still on your bucket list? Have you checked anything cool or fun off?
Traveling to Spain and exploring my family heritage is still on my bucket list.
What is an interesting thing about yourself that not a lot of people know?
I started playing piano around 6 years old and accompanied the choirs throughout high school. I have also played guitar in several bands as well as trumpet in a jazz band.
Thank you, Chris! We really appreciate you taking the time to do this and are excited to have people get the chance to know a little more about our employees here at PSD.
#WeSpeakBuilding #EnergyEfficiency #Sustainability #PSD #EmployeeSpotlight #PSDNewsletter