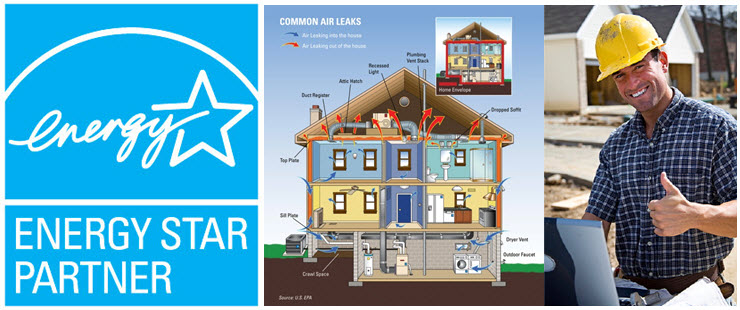 This training will provide raters with enough credits to fulfill their three year continuing education credits requirement to keep rater status.
---
Why You Should Take The ENERGY STAR 3.0 Course:
Home buyers are increasingly seeking energy efficient homes and recognize the ENERGY STAR label.
Differentiate your business by demonstrating your commitment to quality, comfort, energy efficiency, durability, and the environment.
Builders of ENERGY STAR homes experience less risk of post sale issues; higher customer satisfaction; and meaningful competitive differentiation.
---
This 16 hour training will be split up into 4 convenient half day online sessions. Each session will be held from 8:00 am to 12:00 noon Eastern. If this schedule does not work with your schedule, please contact us for other possible options.
This training will cover the new requirements of ENERGY STAR for New Homes version 3 program. The training will include an ENERGY STAR v3 Overview, Thermal Enclosure Rater Checklist, HVAC Quality Installation Rater Checklist, Water Management Builder Checklist, and question answer sessions. At the conclusion of the training each participant will take an online test to qualify for the completion certificate.
This training is approved for 18 hours of RESNET Professional Development Credits and 9 BPI continuing education credits.
Materials: All attendees will receive a downloadable manual for:
Thermal Enclosure System Rater Checklist
HVAC System Quality Installation Contractor Checklist
HVAC System Quality Installation Rater Checklist
Water Management System Builder Checklist (or Indoor airPLUS Verification Checklist)