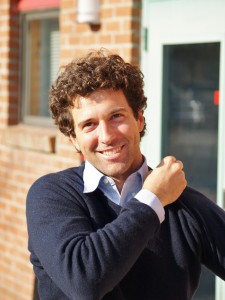 On February 22, Jerone Gagliano, Director of Energy Engineering at Performance Systems Development, was a panelist on a webinar designed to provide guidance for programs and home performance contractors interested in expanding their services into the multifamily homes sector.  Efficiency First, the home performance contractor trade association, sponsored the webinar:  Close Quarters: Retrofitting America's Multifamily Dwellings.  Gagliano presented along with Courtney Moriarta, Principle at Sangfroid Associates and Ryan Merkin, Director of Multifamily Energy Services at Steven Winter Associates.
Interested?  It's not too late!  If you are an Efficiency First member you can view a recording of the webinar on the Efficiency First website.
---
The webinar attracted about 170 participants from around the country.
Discussion topics included:
How building performance companies can successfully leverage multifamily homes projects
Sales and marketing strategies for increasing work within the multifamily sector
Guidelines for implementing successful multifamily programs
Lessons learned from industry veterans from both the programmatic and building performance professional perspectives
Information about multifamily-sector specific certifications in building performance