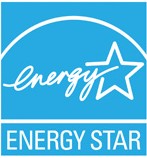 Performance Systems Development (PSD), a building performance software and services provider, was recognized by the U.S. Environmental Protection Agency (EPA) with a 2012 ENERGY STAR Leadership in Housing Award.  The award recognizes the important contribution PSD made to energy-efficient construction and environmental protection by verifying that homes meet the stringent criteria for ENERGY STAR certification. 
To earn the ENERGY STAR, a home must meet strict guidelines for energy efficiency set by the U.S. Environmental Protection Agency. These homes are at least 20% more efficient than standard new homes built today. As an accredited Home Energy Rater Provider, Performance Systems Development provides quality assurance services, as well as training and certification, to the independent energy raters who ensure homes meet ENERGY STAR standards.  PSD gives raters the support they need to succeed in regional and national initiatives like the ENERGY STAR program.
"We are proud to be a part of the ENERGY STAR program," said Greg Thomas, CEO of Performance Systems Development.  "This award is a milestone for us, and represents our teamwork with small businesses across the Northeast."
ENERGY STAR certified homes offer homebuyers energy-saving features like effective insulation systems, high performance windows, tight construction and ducts, properly-sized and installed efficient heating and cooling equipment, efficient products, and third-party verification of energy performance.
"Because ENERGY STAR certified homes undergo rigorous independent inspections and testing, homebuyers who choose ENERGY STAR can be confident that their new home will offer real energy efficiency, comfort, durability, and value for years to come," said Jonathan Passe, Director of EPA's ENERGY STAR Residential Branch.
Last year alone, with the help of ENERGY STAR and partners, Americans saved nearly $400 million on their utility bills and avoided greenhouse gas emissions equivalent to those of more than 510,000 vehicles. More than 1.3 million ENERGY STAR homes have been built in the United States since the program first began labeling homes in 1995.