CONTACT:

Brandon Cornell

Phone: (607) 277-6240

Email: media@psdconsulting.com

124 Brindley Street

Ithaca, NY 14850

www.psdconsulting.com

PERFORMANCE SYSTEMS DEVELOPMENT
Press Release
FOR IMMEDIATE RELEASE: FEBRUARY 23rd, 2018
Philadelphia Gas Works awards Performance System Development as portfolio implementer for the PGW EnergySense suite of programs.
Philadelphia, PA – February 23, 2018: Performance Systems Development (PSD) was recently awarded the contract to manage Philadelphia Gas Works (PGW) EnergySense programs for residential and commercial gas customers in Philadelphia, PA. Programs available in the portfolio include Residential and Commercial Equipment Rebates, Efficient Construction Grants for new development projects, and Efficient Building Grants for existing buildings.
The PGW EnergySense portfolio will be managed from our Philadelphia office in Chestnut Hill.
"We're growing as a company and offering our expertise and unique approach to energy efficiency program management in the gas sector. A comprehensive approach to energy efficiency involves knowing the market forces that drive energy use and being able to provide innovative solutions that are environmentally, socially, and fiscally responsible",

– said Senior Program Manager, Chris Hurwitz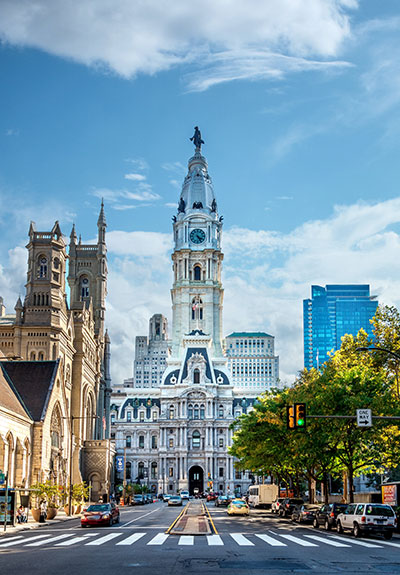 PGW's EnergySense programs are offered to all Philadelphia residents and building owners with active firm rate PGW accounts to help them conserve energy and save money. Participation in the EnergySense programs provides PGW customers with access to rebates for the installation of high-efficiency equipment including 94% AFUE furnaces and boilers, commercial cooking equipment, and steam traps. Efficient Building and Construction Grants are also available for residential, multifamily, commercial, and industrial projects. For more information about PGW's suite of efficiency programs, visit pgwenergysense.com or contact 1-855-PGW-SOLVES.
About PSD:
At Performance Systems Development, we translate building science into innovative utility programs and powerful software products. As a leading provider of energy efficiency programs, software and services to utilities and their customers, PSD designs and implements programs which leverage the power of our Compass software platform to consistently exceed program savings goals and achieve the highest levels of customer satisfaction.
Our next generation data management solutions and experienced staff are helping utilities across the country to achieve deeper savings, higher quality data and reporting, and increased customer participation. Whether you are looking to design or deliver a program, oversee the quality of your trade allies, or manage multiple data streams, PSD has the tools, services and experience to help you and your customers achieve success. www.psdconsulting.com
###