PHILADELPHIA, PA, April 4, 2013 – Performance Systems Development (PSD) has been awarded a contract to administer Philadelphia Gas Works' (PGW) EnergySense Home Rebates program. This new whole-home energy upgrade program is part of PGW's portfolio of six EnergySense programs which help residential and commercial customers reduce monthly bills and use less natural gas. PSD will provide a turnkey implementation service under the current contract, over a term of three years.
The EnergySense Home Rebates program provides financial incentives to Philadelphia homeowners who make comprehensive energy efficiency improvements (e.g. insulation and HVAC replacement). PSD's staff will provide training and mentoring opportunities so contractors can use the program as a way to grow their businesses, and will also ensure the quality of work performed through a sophisticated verification process. The program will utilize Compass, PSD's signature program management software, to track all program activity, calculate and process incentive rebate applications, and provide homeowners with informative reports. PSD is also working with award winning marketing partner Clean Markets to engage customers and communities throughout PGW's service area.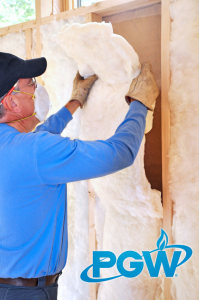 "PGW's new EnergySense Home Rebates program presents a compelling reason for homeowners to upgrade their homes, and a valuable tool for contractors seeking work in a competitive market," said PSD's CEO Gregory Thomas. "To maximize the success of the program, PSD will harness its local expertise and long term trade ally networks."
"Performance Systems Development offered a comprehensive and cost effective strategy for making energy efficiency improvements accessible and worthwhile to thousands of Philadelphia homeowners," noted Elliott Gold, program manager for PGW's EnergySense program. "Our goal is to drive the adoption of more efficient natural gas technologies and practices, and with PSD and Clean Markets' support, we believe we're continuing to move in the right direction."
About Performance Systems Development:
Performance Systems Development provides program solutions, software, training, and consulting to the building energy efficiency industry. PSD's software products & professional services translate building science into actionable information for energy service professionals, building performance contractors, commercial property owners, and 3rd party program implementers in efficiency programs in 14 states.  PSD is committed to transforming the nation's energy markets to achieve environmental sustainability and economic prosperity.
 About Philadelphia Gas Works:
For over 175 years, Philadelphia Gas Works has proudly delivered safe, efficient and reliable natural gas service to residential, commercial and industrial customers in the city of Philadelphia. Today, with over 500,000 customers, PGW manages a distribution system of approximately 6,000 miles of gas mains and service pipes, which is vital to the delivery of natural gas in our region.