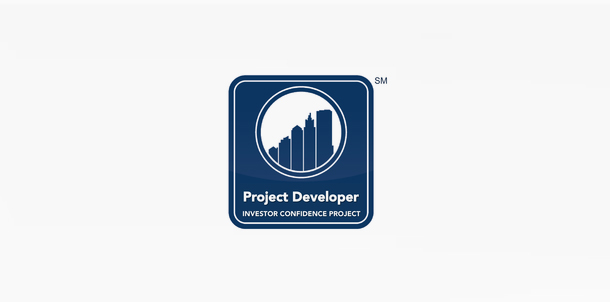 The Investor Confidence Project has just
announced
Performance Systems Development a 
Credentialed Project Developer
.As a
Credentialed Project Developer
, Building Owners and Investors can be sure that they are dealing with a firm that has the right experience and professional credentials to develop projects.  Performance Systems Development is credentialed by ICP to deliver Investor Ready Energy Efficiency™ projects.
Project Developer Requirements
The
 ICP System
 leverages existing professional certifications, credentialed providers, and the ICP protocols to create Investor Ready Energy Efficiency
™
  projects that increase investor and building owner confidence in project engineering fundamentals and financial returns.  The new ICP Project Developer Credential program is the core of ICP's credentialing deployment strategy.  This new credentialing program ensures that select project developers have the necessary qualifications and ICP training to develop projects that utilize industry best practices and conform to the ICP standards.