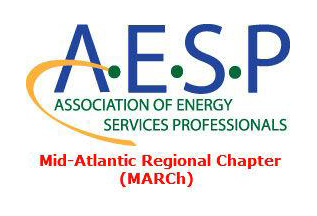 The Mid-Atlantic Regional Chapter (MARCh) of the Association of Energy Service Professionals (AESP) will be hosting an exciting event titled "Pushing the Boundaries: Innovative Energy Efficiency Strategies and Initiatives in Our Own Backyard" on June 13th in beautiful Saratoga, New York. This event is designed to provide attendees with an exciting look at new and innovative approaches to energy efficiency within our region. Panel participants include both utilities and implementation contractors. The discussions will highlight cutting edge programs and partnerships between program administrators and implementers. The panel discussion will be followed by a networking event with appetizers and an open bar!
---
Panelists include:
Central Hudson Gas & Electric: Barry Henck – Marketing Specialist
SmartWatt Energy: Jason DeWitt – IT Director and Lead Developer of Application to Manage Programs® (AMP®)
OPower: Asher Burns-Berg – Engagement Manager
National Grid: Tom Baron – Senior Program Manager in the Residential Program Execution Group
Energy & Resource Solutions (ERS): Mike Rovito – Senior Consultant
NYSERDA: Liz Hanna – Assistant Project Manager, Emerging Technologies and Accelerated Commercialization (ETAC) Program and Kathryn Fantauzzi – Assistant Project Manager, Energy Efficiency Services
C3: Jenniger Muray – Director, Account Management and Ivo Steklac – Chief Customer Officer
NYSEG/RG&E: Kevin Schmalz – Manager, Residential Energy Efficiency Programs
Please visit the event page to learn more and buy tickets for this exciting event.