Performance Systems Development has been awarded a contract with LBL (the Lawrence Berkeley National Laboratory) to support the implementation of SEED (Standard Energy Efficiency Data). With offices in New York and Pennsylvania, PSD nationally provides technology-enabled program implementation, training, software development, integration, and configuration energy efficiency services to clients including utilities and government agencies at the local, state, and federal levels.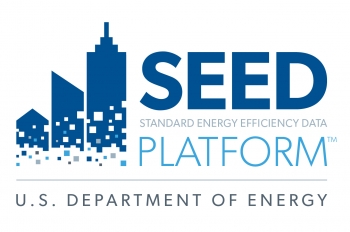 PSD has supported a range of efforts across the country with benchmarking software and consulting contracts in New York, California, Texas, and Pennsylvania.  For example, PSD has provided a benchmarking portal with a web services interface to the EPA Portfolio Manager tool since 2008 when PSD, under contract to NYSERDA, provided benchmarking software and consulting services that supported the passage of the benchmarking mandates in New York City.
Residentially, PSD is a Home Energy Score tool provider as well as a RESNET energy ratings provider with field support services in 16 states as well as program administration of new homes and existing buildings programs. PSD also provides technical support for streamlined savings calculations in loan programs.
PSD has also been a key contributor to national EE data standardization efforts since 2007. PSD created the first version of HPXML and has served on the technical and strategic committees for the DOE BEDES effort.
Other PSD contracts in support of Federal data and process standardization include: 
DOE Residential Codes research
LBL Automated M&V algorithm submission
DOE OpenStudio Curriculum Development
NREL OpenStudio Measures Development
Commercial codes compliance research using the DOE Asset Score
LBL Home Energy Score API based tool development and research
---
SEED Data Consulting Services
Data standardization consulting services
PSD has been a contributing member of committees for SEED and BuildingSync and HPXML. PSD originated HPXML. We can design data solutions that will support automation and alignment with national standards.
Automated data input quality analysis of benchmarking data
The quality of benchmarking data is key to creating real and long lasting market impacts from benchmarking mandates. PSD has developed algorithms for the automated analysis of inputs and their impact on scores. This allows for rapid targeting of individual buildings or portfolios for input errors or gaming.
Training in building science, simulation, energy code compliance, measurement of savings, building retuning and energy auditing
PSD is an approved trainer for the DOE OpenStudio software tool, the software system underlying the DOE Asset Score, and has supported NREL in the development and implementation of OpenStudio.
PSD training credentials include Building Performance Institute, RESNET, Association for Energy Engineers, Efficiency Valuation Organization, NYSERDA
See more about PSD's training offering here (link to EE training pages)
Integration of EPA Benchmarking data with DOE Asset Score data
PSD has developed a portfolio scoring tool that uses the combination of the EPA Portfolio Manager and the DOE Asset Score. This tool help establish investment strategies for individual buildings and portfolios.
Measurement and analysis of savings and diagnosis of the sources savings shortfall
PSD staff are experts in M&V and teach M&V professional certification classes for the Association of Energy Engineers and the international Efficiency Valuation Organization.
PSD staff are experts in savings prediction as well as measurement. A recent study conducted for NYSERDA included analysis of sources realization rate error and testing of proposed solutions
---
SEED Software Solutions
Portals
Customized web sites that allow building owners to enter data about their buildings. They would also be able to view reports about the performance of their buildings.
---
Hosting
PSD can also host your SEED instance for you,  saving you the headaches of installing and maintaining the solution.  PSD has years of experience hosting online software applications and has met the strict security requirements for utilities around the country.
Interfaces
As one of the preferred SEED developers, we can work with you to connect SEED to DOE Asset Score, EPA Portfolio Manager, or other systems.