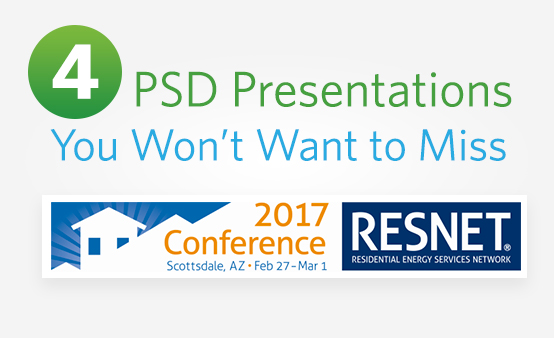 Energy Code Compliance: Opportunities for Raters and Program Administrators
Monday, February 27, 2017 – 10:30 AM-12:00 PM, Apache I
Presenters: Mike Barcik,  Amy Dzura,  Mike Turns 
https://conference.resnet.us/program#300

An increasing number of states and utilities are including energy code compliance enhancement programs in their energy efficiency program portfolios, but for these programs to become widespread, regulators need evidence that these programs work and are cost effective. To determine if intensive targeted education and outreach efforts can have a measurable impact with energy savings, the Department of Energy is funding Residential Energy Code Field Studies in eight states to establish baseline energy efficiency practices in new single family construction. With the initial baseline data analysis now available, this session will present the results from Georgia and Pennsylvania and discuss the education and outreach strategies currently in use. These field studies may set the stage for state or utility sponsored energy code compliance enhancement programs that will provide opportunities for raters. In this interactive session, presenters and audience members will share perspectives on how the rating industry has influenced energy efficiency programs and code compliance in their states.
The ANSI/RESNET Roadmap – A Guided Tour Through Standards Updates and How You Can Effect Change
Monday, February 27, 2017 – 1:30 PM-3:00 PM, Arizona I
Presenters: Glenn Pease,  Emelie Cuppernell,  Ethan MacCormick,  Robby Schwarz
https://conference.resnet.us/program#305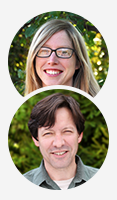 The RESNET Standards have changed significantly over the last few years. With changes to field diagnostic testing procedures, certification requirements, and software modeling requirements to name a few, the world of HERS Ratings are not what they used to be. Have you been able to keep up? Let us guide you! Join Performance Systems Development and EnergyLogic as we provide a guided tour through the last few years and point out the significant updates and changes. We will help you understand how to get involved and have your voice heard. From asking for an interpretation, to amending a standard, learn how to effect change in the standards development system and how to shepherd those changes through the ANSI and RESNET process. Enjoy some interesting history, battles, and commentary along the way. Moderator: Rick Dixon, RESNET
Changing Training for Changing Times
Tuesday, February 28, 2017 – 8:30 AM-10:00 AM, Maricopa III
Presenters: Emelie Cuppernell,  Ethan MacCormick 
https://conference.resnet.us/program#330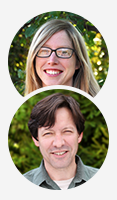 The Northeast HERS Alliance has been training HERS Raters since the 1990s, long before a national exam, let alone 4 tests.  Increasing need for consistency on a national level has led to increasing expectations for trainers and students. The NEHERS Alliance has evolved its core training from a 4 or 5 day class, to a multi-week, hybrid online/classroom/field class to prepare the students for written, practical, and simulation exams, as well as for the demands of an evolving HERS industry. We will include the perspectives of other Accredited Trainers, for example Southface, EnergyLogic, and the BER.
Raters' Perspectives on New Homes Programs: Designs that Drive Participation
Wednesday, March 1, 2017 – 10:30 AM-12:00 PM, Maricopa III
Presenters: Emelie Cuppernell,  Kathy Greely 
https://conference.resnet.us/program#379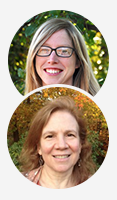 As a designer and implementer of residential new construction programs, manager of a HERS Rater Provider, and president of the Northeast Home Energy Rating System Alliance, the authors interact with HERS raters working in a variety of residential new construction programs across many states. Comments shared by dozens of raters made it clear that some programs presented a high "barrier to participation", through difficult qualification criteria, challenging submission requirements, or hard to track down program staff, while participation in other programs was relatively easy. However, the viewpoints shared by raters were purely anecdotal. Despite the informality, it was clear that there was valuable feedback for program designers and administrators in the perspectives of these key trade allies.
Therefore, the authors designed a survey to be administered to the 370 raters that are members of the Northeast Home Energy Rating System Alliance, which covers ten states. Included in these programs are the Massachusetts stretch codes and the evolution of New York State's programs as changes associated with "Reforming the Energy Vision" are rolled out. Survey questions included topics such as: how important are utility programs to the raters' business; how many different programs do they participate in; how do programs support raters via marketing, technical assistance, and quality assurance; which forms of support are most valuable to the raters; what do programs require for submissions beyond a standard HERS rating; what factors if any limit your participation in utility programs. The survey also addresses variables such as the size of the raters' business, and the level of incentives made available through programs they participate in.