Meet The Team
At PSD, we are only as good as our team. Each person who works here brings a unique perspective to the growing energy efficiency field. From crawling in basements to checking for insulation to inventions in thermodynamics, our team is bound by the abilities and desire to reduce energy consumption in buildings.
A message from our CEO
"If you believe that the world can benefit from your abilities to help buildings use less energy, we want to talk to you."

Kathy Greely

CEO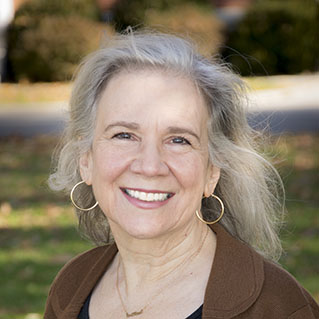 Throughout her thirty-year career, Kathy Greely has worked in many sectors of the energy efficiency sector, from research at Lawrence Berkeley National Lab to college campus programs to community/non-profit approaches, through her current work designing and implementing efficiency programs for utilities.  Kathy has been an integral part of developing the residential efficiency industry in Pennsylvania. While program manager for PA Home Energy, Kathy led a team in developing an award-winning Home Performance with ENERGY STAR and ENERGY STAR New Homes program and is now active in the design, management, and implementation of cutting-edge new construction and whole-house programs in multiple states.  In addition, she is a RESNET-certified rater and a BPI Building Analyst.
Kathy has an M.S. in Energy and Resources from the University of California at Berkeley and a B.A. in Physics and Mathematics from La Salle College.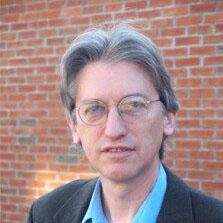 Gregory Thomas has thirty-seven years of experience in building performance, as a consultant, trainer, heating contractor, home performance contractor, director of an energy service company, energy and green building conference planner, as well as an energy program designer, implementer, and energy software developer.
He is past president of Affordable Comfort Inc., the residential existing homes energy efficiency conference, and served on the Affordable Comfort board for over 15 years. He is a past chair and current board member of  Efficiency First, the home performance contractor trade association, and represents EF on the board of the Home Performance Coalition. He was the founder of the Building Performance Contractors Association of New York. He has been educational program director for a number of national and international conferences, including the USGBC Greenbuild Expo, the Financing Residential Energy Efficiency Conference, and the international Sustainable Steel Conference. He was the ACEEE 2009 Summer Study residential program design track co-chair and has been elected to the RESNET Board of Directors.
Mr. Thomas has served as an advisor to a wide range of national and state entities including the New York State Energy Research and Development Authority, the US DOE Weatherization Assistance Program, the Energy Foundation, and the California Energy Commission. Mr. Thomas designed and managed the first Home Performance program in the country in 1995. He was recognized by US EPA, DOE, and HUD for his contributions to the development of the national Home Performance with ENERGY STAR program in 2005. He won the 2005 R&D 100 Award for energy efficiency software design. As the executive director of a not-for-profit energy services company, he was responsible for the development and implementation of the first utility low-income multifamily energy performance contract, a $12M retrofit of over 7000 affordable housing apartments. He built a blower door and started offering whole house audits in 1979. Greg was the first blower door trainer for the low-income weatherization programs in Pennsylvania and New York in the early 80s.
Mr. Thomas is a frequent contributor to various publications and a presenter at conferences including GreenBuild, ACEEE Summer Study, ACI, RESNET, the Department of Energy Better Building Summit, AESP, and others. Mr. Thomas was a featured speaker at the National Building Museum, addressing the application of the total quality management process to the creation of predictable energy savings. Mr. Thomas attended Marietta College and the Cornell University College of Engineering.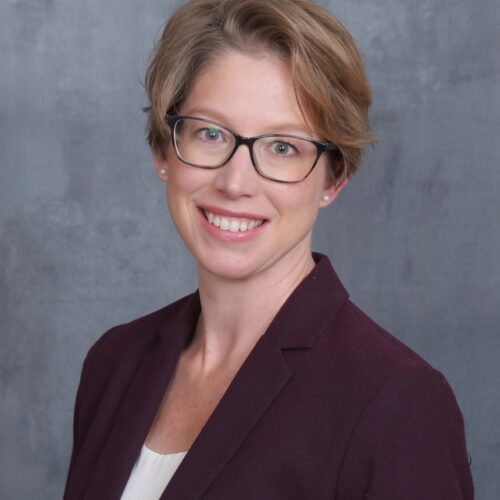 As the VP of Program Services, and a HERS Rater, Emelie brings considerable industry understanding to PSD and their customers. As an Accredited HERS Provider, Training Provider, and Sampling Provider, Emelie supports 90+ Raters in 20 states, participating in EPA ENERGY STAR, Indoor airPLUS, FirstEnergy, NYSERDA, Mass Save®, EPA WaterSense, Wisconsin Focus on Energy, and other state-specific programs. Emelie is a Provider Representative on the RESNET Board of Directors, Vice Chair of the RESNET Standard Development Committee 900 for Quality Assurance, and is past President of the Northeast Home Energy Ratings Alliance (NEHERSA). She oversees Rater education, training, communication, software and modeling support, and delivers ENERGY STAR 3.0 and HERS Rater training. Emelie also served as manager of the Home Energy Rating and Disclosure (HERD) project in Tompkins County, NY, which created an implementation strategy for the deployment of a home energy rating and disclosure program. She holds a Bachelor of Applied and Computational Mathematics with a Concentration in Physics. In her 15+ years of auditing, rating, and consulting experience, she has analyzed and improved hundreds of buildings (single family, multifamily, new and existing). As a certified EPA Universal Refrigerant handler, she conducted a two-year study of cooling systems in New England, including data monitoring, performance testing, and modeling in 80 homes. 
As VP of Business Development, KJ brings over 23 years of experience in the Demand Side Management industry, creating marketable solutions that educate, encourage, and enable beneficial projects with the best management of energy resources. She has worked with energy efficiency, demand response, and DERMS across C&I and residential markets on programs in 23 states and five countries. Her program work includes program design, management, marketing, field verification, EM&V, and technical review.
As a former engineer, KJ provides building energy simulation modeling for new construction, renovations, building energy commissioning, and trend data analysis experience.  She holds a Bachelor of Science in Chemical Engineering and an MBA from Kettering University. Previous employers include Leidos Engineering (formerly SAIC), ITT-Goulds Pumps, Honeywell, and Generac Grid Services.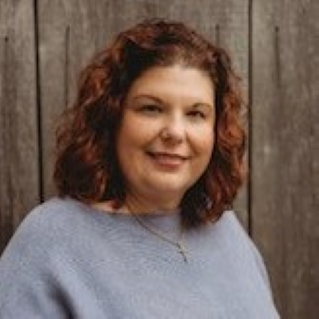 Rose Kanuk has been with PSD since 2013, where she serves as the Vice President of Finance. She has been managing the work of the Finance and Human Resource divisions of PSD. She serves as the management liaison to all external auditors, insurance firms, and benefit administration including health care and 401k. Rose reports directly to the CEO and is responsible for communicating and presenting all financial matters to senior management and the Board including yearly budgeting, cash flow, monthly status reports, financial analyses, and any policy matters.
Throughout her 23-year career, she has worked in many sectors of the Accounting and Finance sector including as an external auditor of for-profits, non-profits, government agencies, and school districts. She also has experience in the health care and construction industries. She comes to PSD not only with accounting experience, but also as a skilled benefit administrator and Human Resource professional. Additionally, Rose had been the Weatherization Director for a dual-county program in New York State. During that time, she became BPI certified.
Rose has a BS in Accounting and Finance from Binghamton University and is a Certified Public Accountant in the state of New York.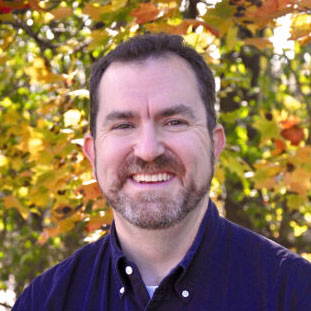 Rich Andrulis is responsible for defining requirements, product design, and rollout of our software tools.  He is a key participant on the sales marketing planning team for our software-as-a-service (SaaS) applications.
Rich leverages more than ten years of experience as a development architect at SAP to provide a structured methodology and standardized approach to providing input to both the development team and sales teams on product strategy and marketing. During his time at SAP, Rich was a key architect for custom-developed web applications in diverse industries, including Professional Services, Aerospace, Apparel & Footwear, Mill Products, and Consumer Goods. He was a project coordinator for a globally distributed team and incorporated new technologies to succeed at several technically difficult projects.
Rich also served as a trainer at SAP, teaching courses in Java, object-oriented analysis and design, profitability analysis, and cost control. He has also taught courses in electrical engineering, mathematics, and physics courses at Cornell University, the University of Oklahoma, and West Chester University. Rich received a Ph.D. in Electrical Engineering from Cornell University and a BS in Engineering Science from Penn State.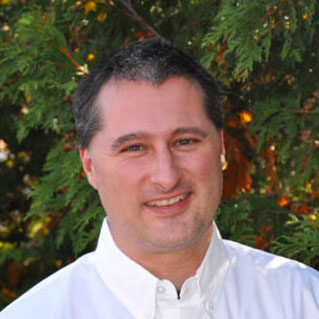 Chris Balbach is an expert in using energy modeling and analysis software to analyze the investment potential of existing buildings, with a focus on energy efficiency, building durability, and occupant health and safety. Chris is proficient with over 20 different energy modeling tools and works closely with our internal software development team to incorporate improvements to PSD's modeling tools. His experience in developing integrated energy designs and depth of knowledge in energy analysis supports the technical underpinnings of PSD's software tools, and he is a key participant in our software compliance testing.
Chris provides detailed training on improvement-driven modeling using TREAT & eQuest energy modeling tools. Chris' unique approach to analyzing investment uncertainty within the energy simulation process provides Performance Systems Academy with techniques for training energy modelers that when combined with M&V (measurement and verification) efforts can lead to market transformation in energy efficiency. Chris has achieved Level 3 CMVP trainer credentials through Efficiency Valuation Organization (EVO).
Chris has received a Distinguished Service Award from the ASHRAE Members Council. This award recognizes ASHRAE members who have served the Society faithfully and with distinction on committees or have otherwise given freely of their time and talent on behalf of the Society. He is a corresponding participant for several ASHRAE committees: TC4.7 – Energy Calculations, GPC14 – Guidelines for Determining Energy and Water Savings, SPC155 – Determining Seasonal Boiler Efficiency, TC7.6 – Energy Systems Utilization. Chris is a Certified Energy Manager, Certified M&V Professional, licensed Professional Engineer, and a LEED Accredited Professional.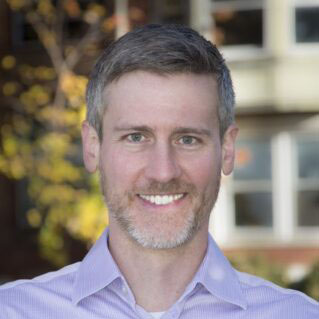 Mike is a leading national expert in the International Energy Conservation Code (IECC), having developed and taught numerous training programs on three versions of the IECC. He currently leads energy code training and technical support activities in Delaware, Maine, Massachusetts, New York, and Pennsylvania. Also, recently in New York, Mike was selected to participate in the Stakeholder Advisory Group and Technical Working Group for NYSERDA advising on NYStretch 2023. Previously, he was the Associate Director of the Pennsylvania Housing Research Center (PHRC) at Penn State University. While at the PHRC, Mike managed the largest provider of residential building code training in Pennsylvania and performed other services for the residential construction industry such as developing and presenting training programs and webinars, organizing conferences, writing articles and reports and networking with residential professionals through industry advisory council meetings and other events. He is also well-versed in other aspects of building codes including provisions related to moisture control and the safe use of foam plastics. Mike holds an MS degree from Penn State with a thesis focused on assessing and reducing energy consumption in new homes.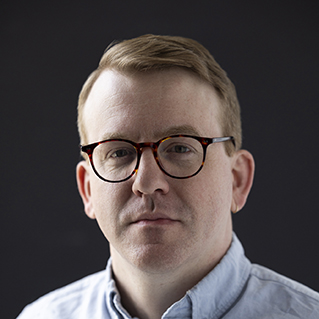 Andrew Dieck serves as PSD's Director of Existing Building Services, where he oversees the delivery of PSD's diverse QA services and portfolio-level energy efficiency implementation for multiple natural gas utilities. He previously held positions as Senior Manager of Residential New Construction for PSD and spent time as a Senior Energy Efficiency Program Manager at PECO, an Exelon Company. He holds degrees in English from Bard College and Temple University, where is currently pursuing an M.B.A, as well as a Certificate in DSM Program Management from AESP. 
Shane Bulick has an extensive background working in energy efficiency programs. As PSD's Director of QA Services, Shane supports a dynamic team that specializes in conducting Quality Control Inspections and providing building science training to weatherization professionals. He has worked in the energy efficiency industry for the last 14 years as HVAC Tech Support, Auditor, Auditor Supervisor, Senior Program Auditor, QA Field Manager, and QA Senior Field Manager. He is a BPI certified Energy Auditor and Quality Control Inspector. Before working in weatherization, Shane worked as a researcher at Oregon State University. Shane holds a bachelor's degree from Penn State University in physical and environmental geography focusing on statistical spatial data analysis.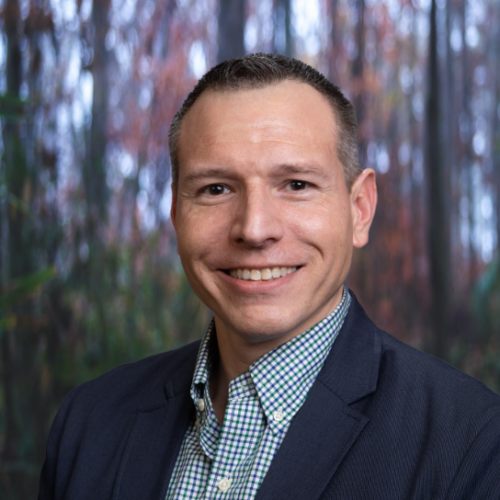 John M. Davis is the Director of Business Development for PSD, focusing on strategic growth across program services, software development, and technical solutions.
John has served the energy efficiency industry in a handful of capacities for over 10 years through experiences as a Building Performance Consultant, Energy Auditor, Program Manager, Sales Manager, Business Unit Manager, and Manufacturer Representative. Experience participating, managing, and creating utility energy efficiency programs allows him to understand the complex needs of utility, implementation, and other partners.  John graduated from Clarkson University with his BS, in Business Administration (Marketing concentration) and Technical Communication, and his MBA, Innovation and New Venture Track.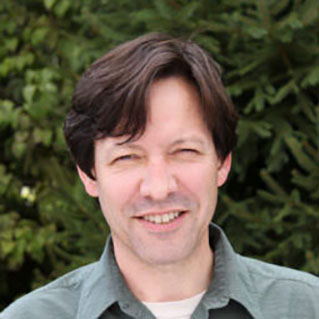 Ethan MacCormick has a unique background as both a builder and software developer. As PSD's VP of Services to Energy Businesses, Ethan supports both contracting and consulting activities for Performance Systems. He is a certified HERS Rater, an approved HERS trainer, and a BPI-certified Building Analyst, Test Proctor, and Super-Proctor. He co-authored the 2005/2007 rewrite of the Northeast HERS Alliance Energy Rating Manual. Before that, he built custom homes with a focus on energy efficiency. Ethan serves on a number of boards and committees for the rating industry, both regionally and nationally. As a leading building science expert, Ethan is also one of our most effective trainers.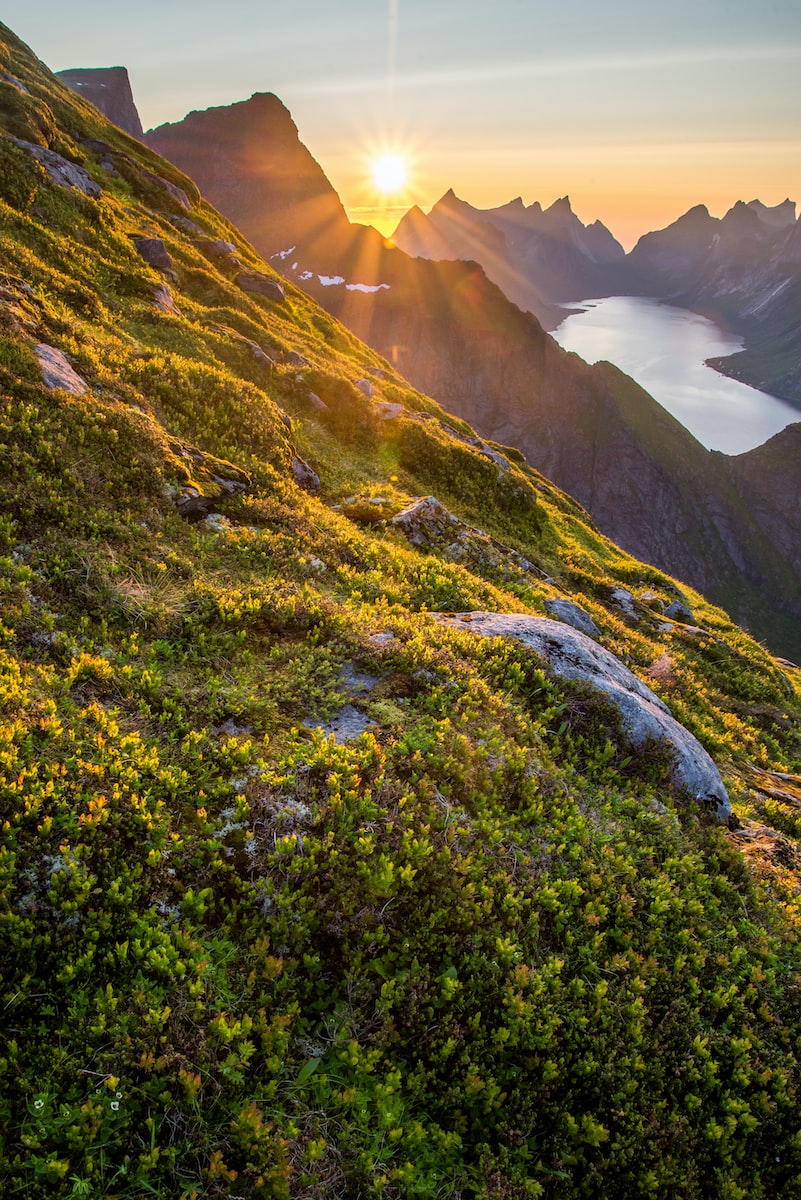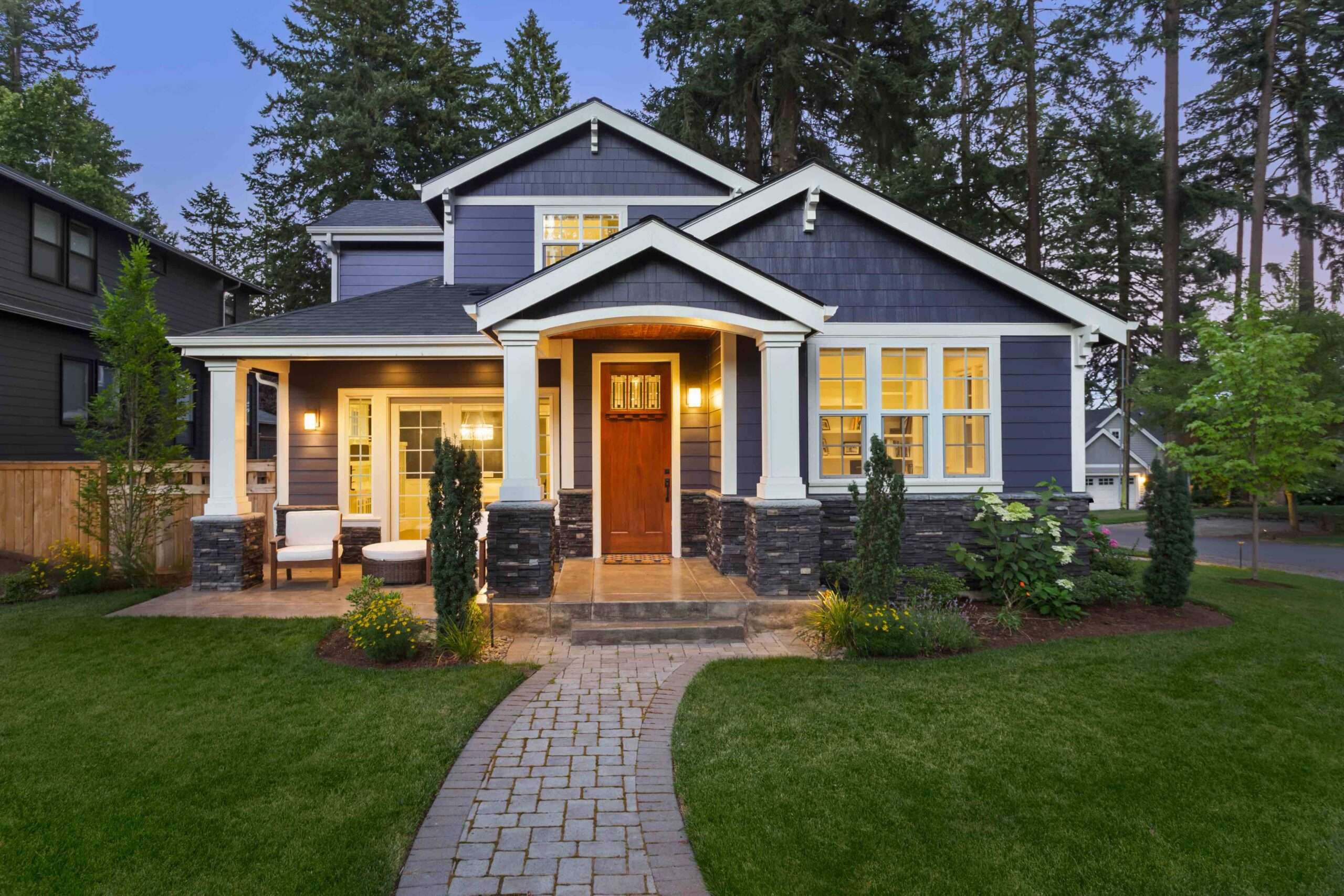 PSD's leading industry experts translate building science expertise into innovative energy efficiency programs, engineering services, training, & powerful software tools. We have a deep understanding of how buildings work and have been practicing a holistic approach to this challenge for many years.