This quarter's Employee Spotlight is…
Kyle Perkins – Project Manager, Professional Services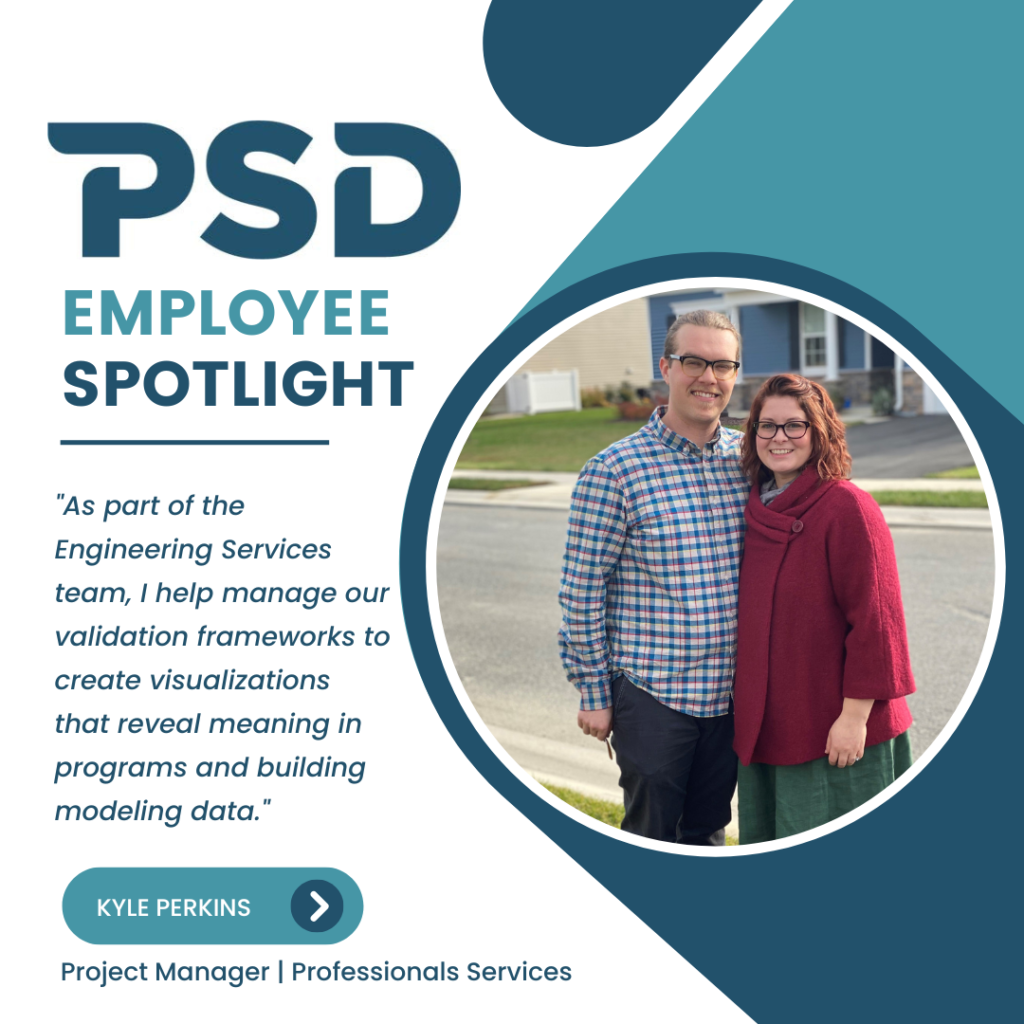 1. Where did you grow up? Where do you reside now?
I grew up here in Ithaca, NY, and moved back here this past November.
2. What did you want to be when you grew up (when you were a child)?
As a child, I was obsessed with the ocean and sharks, so naturally, I wanted to be a marine biologist.
3. What guided you into the energy efficiency industry?
After my first semester of college, I realized I enjoyed my campus job, working for the sustainability department, more than studying Anthropology. So I transferred from St. John's University to SUNY ESF in Syracuse NY to study Environmental Science. While at ESF, I found my passion for renewable energy systems and building science in the course Residential Building Energy Systems (Shout out to my professor Dr. Paul Crovella). After college, I worked as an energy analyst, in the LED lighting retrofit industry, and then as an Energy Manager before finding my place here.
4. What does a day in the life of Kyle at PSD look it?
As part of the Engineering Services team, I help maintain and extend our Validation Framework visualizations and interface with our clients (and soon our Programs team) to create visualizations that reveal meaning in program and building modeling data. I also help to manage our DOE SBIR grant work and coordinate with the NYSERDA Comfort Home team.
5. What is your favorite PSD-related memory?
My favorite PSD memory would be meeting Zoey (and Chris B) at the office on one of my first days here. It was odd starting a job in a mostly empty office but Chris and his dog were a great welcoming party. I took it as a good sign, and here I am almost two years later still glad to be here.
6. What do you do when you aren't at work? Any interesting hobbies?
I like to spend as much time outside as I can when I'm not working. In the winter you can find me at the Greek Peak Ski Patrol, I'll be one of the only snowboarders wearing the white and red coat (feel free to say hi if you see me!). From Spring to Fall my fiancé and I maintain a home vegetable garden. I also enjoy playing golf, kayaking, sailing, camping, and attempting to fly fish in the summertime.
7. What is your favorite holiday?
Friendsgiving! A tradition my friends and I have had since college.
8. Favorite travel destination? Or dream travel destination?
My favorite place I have traveled was Barcelona but I would really love to see the Northern Lights from Norway.
9. Favorite musician/genre?
Mt. Joy, Folk Rock
10. What's the top item that is still on your bucket list? Have you checked anything cool or fun off?
The top item on my bucket list is building my own home. I ran the Pittsburgh marathon!
11. What is an interesting thing about yourself that not a lot of people know?
I'm an Eagle Scout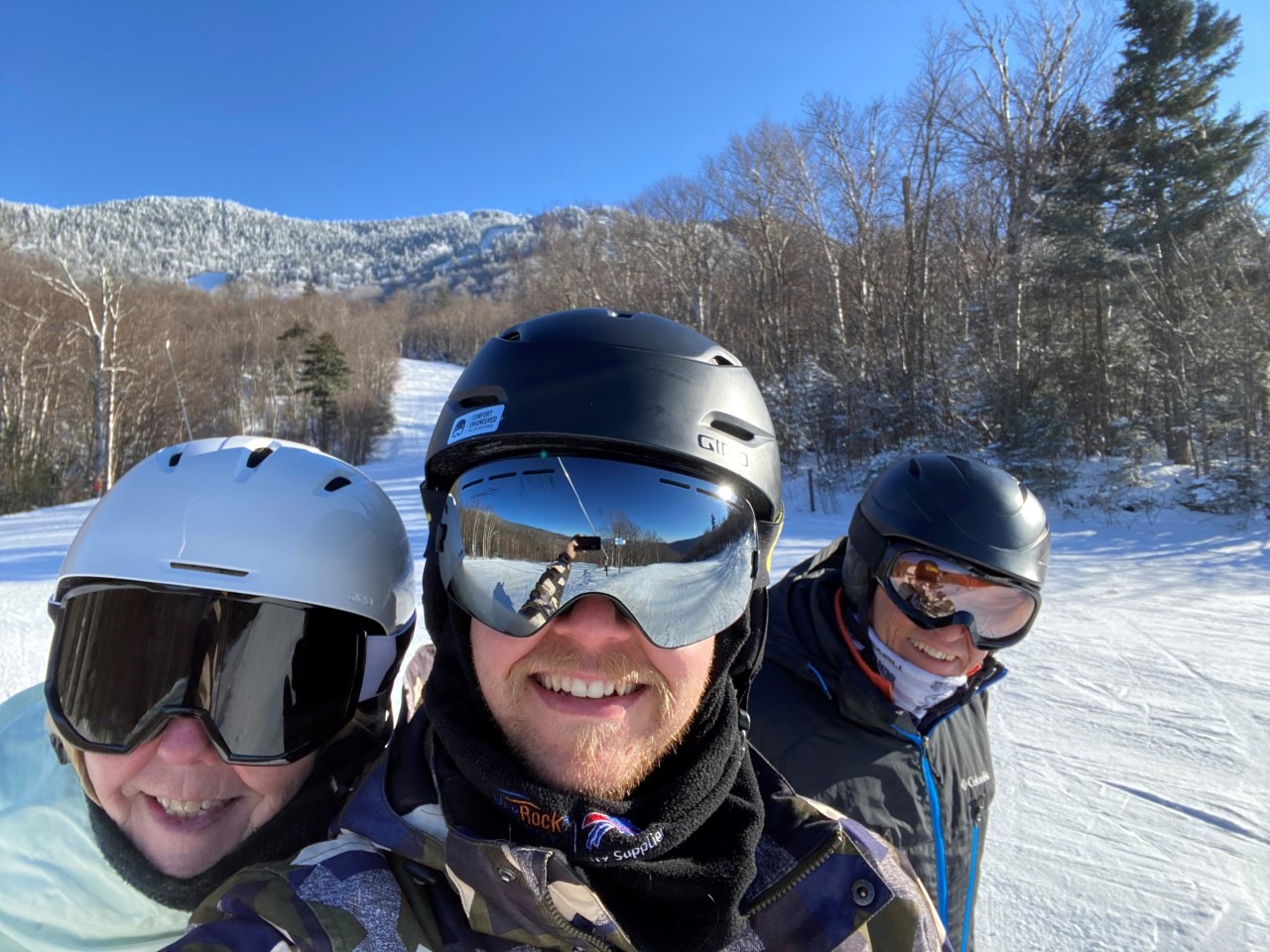 Thank you, Kyle! We really appreciate you taking the time to do this and are excited to have people get the chance to know a little more about you and your contributions to our PSD Team.