This year we reached out to our PSD team and asked if our veterans or their family members would be interested in sharing more about their experience. We received several great responses providing a heartfelt look at the veterans who answer the call of duty and protect our freedom.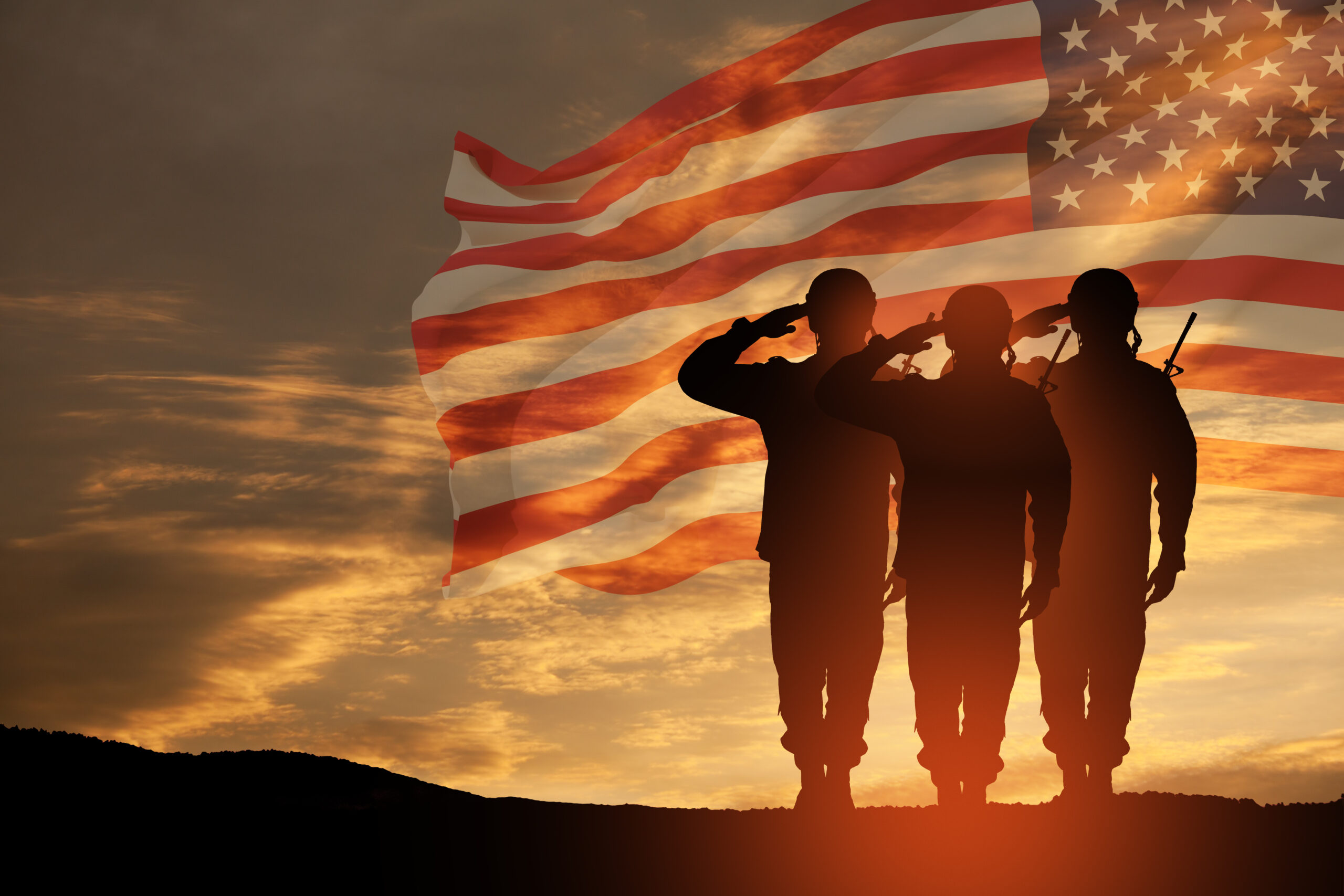 ---
Shane Bulick – Sr. Manager, QA Services
Q – When did you serve in the military?
A – 2005 – 2011
Q – What made you want to serve in the military?
A – I was born into the famous yellow footprints of the United States Marine Corps. My dad was an air-winger stationed in Beaufort, South Carolina where he was part of a flight squadron that worked on F-18 fighter jets. I was born in the naval hospital and fittingly, they had yellow footprints in the nursery.
I wanted to challenge myself mentally by joining the Marines and I felt like I had a duty greater than myself to defend our country after the attacks on September 11.
Q – What are some of the most important skills that you learned during your time in the military?
A – I've always been a leader, but the Marines taught me how to be a selfless leader. Throughout my career as a Marine, I was a platoon Sergeant responsible for approximately 40 marines and I learned what selfless leadership looked like by those who came before me. My leaders led by example, which inspired my approach.
A very good friend of mine gave me a book that I would recommend to anybody, by Simon Sinek titled "Leaders eat last." The Marine Corps is full of traditions and one that I loved the most was that Non-Commissioned officers would serve food to the junior Marines before they ate. A lot can be said about that concept and I still embody that mentality, even with my team here at PSD.
Q – Is there anything from your military experience that you use in your day-to-day life here at PSD?
A – I apply my same leadership tactics here at PSD that I used in the Marine Corps. I put my staff before my own needs, and I dig into the trenches with them. I want them to know they are not alone when times get tough and that I will always put them first in all that I do. I like to think that I lead more than I manage.
Q – When you were serving how did you spend your free time?
A – I always loved a good game of spades when we had some free time in Iraq. I think about those games played sitting around a box in the sand with some of the most incredible humans I've ever been privileged to work with. When I was stationed in Camp Pendleton, California, I loved to go to the beach in ocean side on the weekends and a couple of trips to Vegas never hurt either. When I was stationed in Quantico, Virginia, I was able to frequent the Marine Corps Museum. I would spend hours in there learning about the vast history of the Marine Corps and the Marines that continue to make it the greatest fighting force on the face of Earth.
Q – How would you rate the food they serve in the military?
A – It did its job. In Iraq I primarily lived off MRE's (Meals-Ready-to-Eat). They aren't the most luxurious food, but they were packed with life sustaining calories that fueled us for the fight ahead. I also really enjoyed getting a hot meal on a "big" base in Iraq when we could. I'll never forget eating pizza from Pizza Hut when we were on an Army base in Iraq.
Stateside was much different. Our cafeterias, or "chow halls" were great. Our cooks took pride in feeding their Marines and we appreciated it. I always looked forward to surf and turf night once a month.
Q – Did you look up to any of your fellow veterans? If so, who were they and why?
A – I looked up to many of them, in fact too many to list. Marines are a different breed and I'm proud to have served with all of them. Historically, Chesty Puller is one of my favorite iconic Marines, which I would encourage anyone to read about him in your spare time. A famous Marine Corps saying from boot camp before turning out the lights and going to bed was, "Goodnight Chesty, wherever you are!"
I also deeply appreciated General Mattis and his commitment to supporting his Marines fighting in Iraq and Afghanistan. To quote him in one of his many interviews when asked about what keeps him awake at night, his response was "Nothing. I keep other people awake at night." He is a true leader and embodied the Marine Corps.
Q – On this Veteran's Day, what would you like civilians to know about those who have served or are serving in our armed forces?
A – This is a day that I reconnect with so many Marines that I served with. I reflect on the time spent with the Marines that are no longer here and we drink to them in remembrance. November 10 is the birthday of the United States Marine Corps and Veteran's Day following creates a platform to reconnect with so many folks that I served with over the years. I miss them all and remember those that are no longer with us.
---
Adam Smith – Energy Codes Specialist
Q – What branch of the military did your loved one(s) serve in? Any special roles/titles?
A – My grandfather, father, and nephew all served in the army and my 17-year-old daughter is currently in training for the Army reserves.  My son served in the Marines (USMC).
Q – Does serving in the military run in your family?
A – Yes, very much.
Q – Where did they serve?
A- Grandfather- World War 1 (Army)
Father- Korean Conflict (Army)
Nephew Afghanistan (ARMY reserves)
Son – deployments, and conflicts (USMC)
Daughter – currently in (AIT) training (Army Reserves in Texas)
Q – Is there anything from their military experience that they instilled in you or taught you and how do you put it to use in your daily life?
A – Honor, and respect for others.
Q – Any interesting facts about the veteran or veterans in your life (hobbies, achievements, stories)?
A – My grandfather received a purple heart in WWI after being hit by shrapnel from a grenade. My nephew is receiving his degree in physician's assistance. My son has gone into law enforcement to continue to serve others. My daughter volunteers on the ambulance squad when she is home.
Q – On this Veteran's Day, what would you like the veteran or veterans in your life to know?
A – I would like to thank them for their selfless service and for answering the call to serve our country.
---
Thank you very much to Shane and Adam for sharing!
We would also like to thank all the veterans who have served in our armed forces. Today and every day your sacrifice is appreciated!