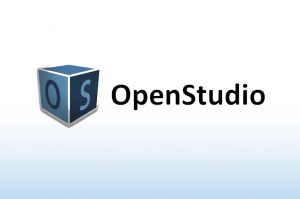 Philadelphia, PA (PRWEB)., Oct 28, 2013 —  Performance Systems Development (PSD), a leader in energy efficiency program implementation, training and software development, is the first commercial organization approved by National Renewable Energy Lab (NREL) to deliver OpenStudio® training courses for building professionals, software developers, and utility administrators.  Funded by the US Department of Energy, OpenStudio is a collection of cloud based software tools that support an iterative process of design, simulation, and analysis, to help building owners, architects, designers, and engineers, model the energy and water usage performance of buildings.
PSD will deliver a range of OpenStudio courses that teach building professionals how to leverage the five graphical applications that make up the modeling ecosystem, including: EnergyPlus, the SketchUp Plug-in, the ParametricAnalysis Tool, Run Manager, and ResultsViewer.  Students will learn how to rapidly develop effective modeling workflows using these applications, by graphically generating building form and fabric boundaries and assigning space classifications and attributes to them. PSD will introduce students to standardized modeling techniques using NREL's Building Component Library (BCL), a platform that has the potential to significantly improve model quality assurance and improve overall savings predictions. OpenStudio training courses will also demonstrate cloud-based analysis methods to assist in large scale parametric and optimization studies.
PSD's Chris Balbach, VP of Research and Development had this to say about the opportunity to deliver OpenStudio trainings, "PSD is excited to work closely with NREL in promoting the adoption of the OpenStudio platform and the software development kit (SDK).  The robust content libraries, cloud-based analysis, and standardized workflows, afforded by OpenStudio form the basis for disruptive innovations in energy modeling to occur. Today's energy modelers are under pressure to produce results faster, cheaper, and of higher quality. We see how OpenStudio makes this possible and expect large consumers of energy models – particularly utility energy efficiency programs – to realize significant gains in efficiency and productivity by adopting tools based on the OpenStudio SDK and the surrounding eco-system."
"PSD is an extremely capable partner, and we are excited to see them leverage their expertise to deliver OpenStudio training for the private sector," said Larry Brackney, Section Manager at NREL.
PSD will also support this significant federal effort by providing OpenStudio engineering and implementation consulting services to a range of energy simulation users.  These services will support the adoption of cost effective and credible energy simulation modeling across a range of utility efficiency program models and the configuration of manufacturers' specific technologies within OpenStudio component libraries.
About Performance Systems Development:  
Performance Systems Development (PSD) is a 15 year old technology enabled consulting firm that provides training, consulting, software enabled solution design, and implementation support to utilities, efficiency program implementers, energy service professionals, and building portfolio owners.  PSD's clients include some of the largest utilities and efficiency program implementers in country. PSD staff have deep subject matter expertise, offer industry leadership and support key efficiency enabling standards in building science, energy simulation, measurement& verification, evaluation and energy efficiency data management.   PSD is highly regarded for efficiency industry professional workforce development and delivers third party certification training on a range of topics.    PSD's program implementation team supports market transforming efficiency program design and cost effective implementation and are responsible for industry changing program models that leverage market investments and drive investment in building performance.
Performance Systems Development
commercialtraining@psdconsulting.com
+1 607 277 6240
124 Brindley Street,
Ithaca, New York
About National Renewable Energy Labs: 
The National Renewable Energy Laboratory (NREL) is the U.S. Department of Energy's primary national laboratory for renewable energy and energy efficiency research and development.  NREL develops renewable energy and energy efficiency technologies and practices, advances related science and engineering, and transfers knowledge and innovations to address the nation's energy and environmental goals. NREL's main campus is located in Golden, Colorado.
National Renewable Energy Laboratory
15013 Denver West Parkway
Golden, Colorado
303-275-3000