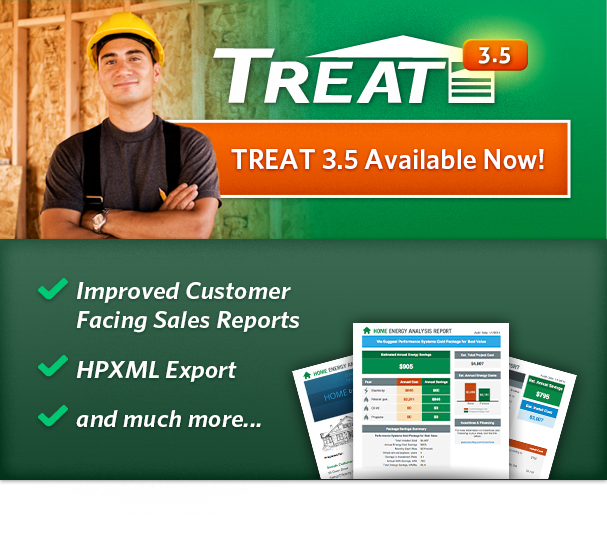 Welcome to the New TREAT 3.5

View the TREAT BAS in the Model Inspector
Now you can see the BAS in real time!
LED Lighting Library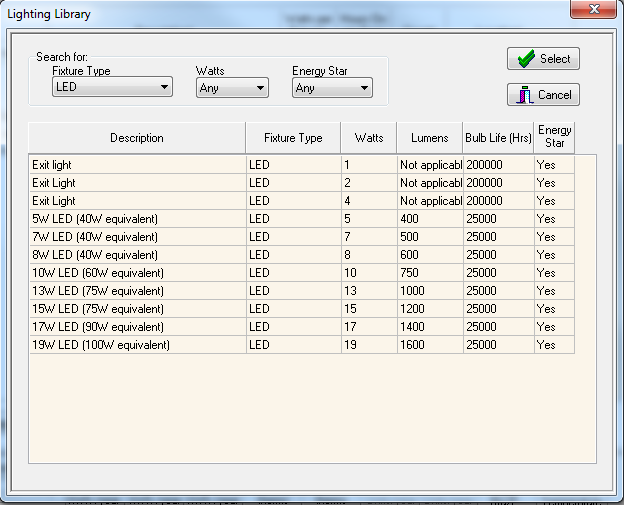 We've expanded our LED Lighting Options!

Financial Preferences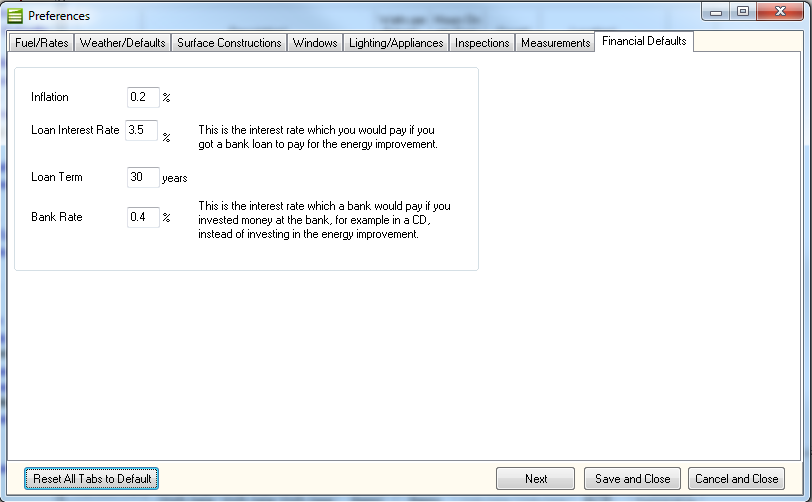 Set financial terms for savings calculations and save them for all new models!
Updated New Building Wizard: Model Cape Cod style homes right in the wizard!!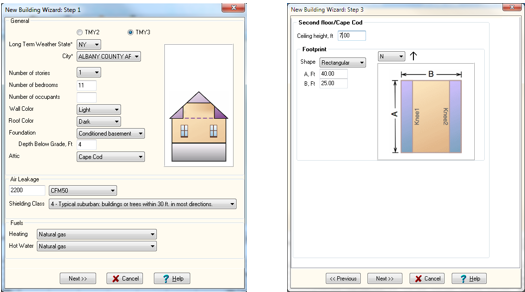 Improved Visual Representation of your Model. Including Attic and Basement Levels
Cooling Efficiency Calculator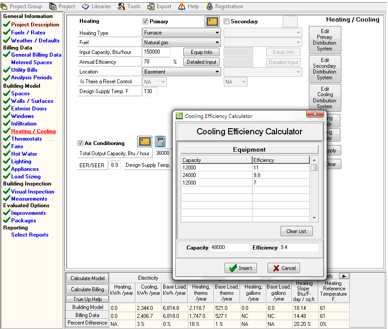 Calculate Combined Cooling System Efficiencies in TREAT. Great for Multifamily and Multiple AC Systems!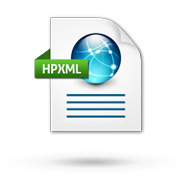 Introducing the latest in building modeling technology! TREAT 3.5 includes exciting new features like updated reports and HPXML compatibility
Featuring The Updated HPXML!
PSD has supported this growing national building data standard from the beginning! HPXML export features in TREAT allow TREAT users to qualify for incentives in a variety of programs and markets quickly and easily. Standardized data helps the programs you work in show their success and helps your jobs get approved faster! Performance Systems Development was instrumental in New York pilot programs for HPXML. Our expertise is leading the way in the national adoption of this standard.
Attractive Customer Facing Sales Reports!
TREAT produces highly accurate models verified by DOE to accurately estimate energy savings in all building types. TREAT 3.5 builds on our highly accurate models to help you; sell jobs. Improved sales tools mean more incentives from programs and more signed contracts for your team! Our Home Performance Report and Package Comparison Report turn accurate models into more closed sales.
Core Features of TREAT 3.5
Approved by the Department of Energy (DOE) approved for ALL building types. TREAT supports low-rise, mid-rise, high-rise multifamily, as well as single family use!
Gives you the ability to "true up" models with real world billing data, improving the accuracy of your models and the reliability of your savings estimates.

Imports billing data from spreadsheet
NEW

HPXML Integration
This growing national standard for building performance data means that TREAT models have cross-boundary compliance in a variety of programs.
PSD was instrumental in pilot programs to help develop HPXML with BPI and NYSERDA
HPXML integration will streamline the way data is shared, reducing model approval time.
TREAT measures the interactions between various improvements and improvement packages to give users a holistic view of total home energy savings.
TREAT produces a variety of customer-facing and internal reports including:

Home Performance Report
Energy Savings Plan
Weatherization SIR Independent and Interacted
Raw HPXML data output
NEW

Home Performance Report
Our newly stylized Home Performance Report presents customers with an attractive and easy to read assessment of their home and recommended improvements to help you sell jobs!
Use in conjunction with out Package Comparison Report to help customers compare up to 3 proposed projects.
NEW

New Report Categorization
Finding the best report for your needs has never been easier!
TREAT surface libraries allow our users to quickly and easily select appropriate building materials.
HERS and RESNET approved Domestic Hot Water (DHW) calculations
NEW

An Improved Help File
Easier to read and navigate, our new help file features updated information to make sure you get the most out of TREAT.
Other Features in TREAT 3.5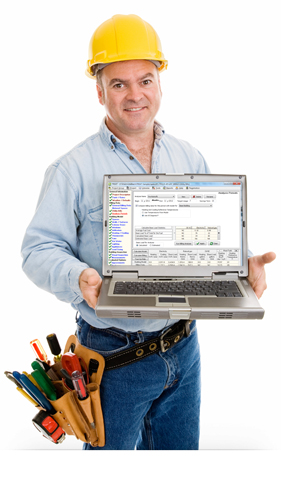 Over 20 Reports:

Customer facing reports to help you sell jobs
Internal Reports to verify model accuracy
Improvement Detail Reports with workscopes for your build team
Data exports for program verification
Several of TREAT's internal calculations have been improved and validated against the RESNET accreditation suite, which includes the following tests:
HERS BESTEST Tier 1 Tests
RESNET DHW Tests
RESNET HVAC Tests
RESNET DSE (Distribution System Effectiveness) Tests
RESNET Heating and Cooling TestsL125A
Expanded Surface Library  – Surfaces representing 35 wall and 19 roof constructions commonly found in existing commercial buildings, plus commonly requested foundation and floor surfaces including dirt and stone.
This feature includes our newest additions (Wall – Commercial and Roof – Commercial) to the TREAT surfaces library. The descriptions and thermal performance of these surfaces were taken from the ASHRAE Handbook of Fundamentals, (2009), Chapters 18 and 26.
NEW

Billing Analysis Feature – Spreadsheet Template for importing Billing Data

Updated for Windows 8 compatibility! This template helps users import electricity or fuel energy data into their TREAT model. The easy-to-use spreadsheet template significantly improves the handling of delivered fuels by automatically generating synthetic representative utility bills. The template creates the required .csv file for direct import into TREAT.
Product Registration Features – Simplified TREAT registration process
The process of registering TREAT has been re-engineered and significantly simplified. An updated registration server allows users—if online—to easily activate, deactivate or register TREAT on their machine. This simplifies moving a registered copy between computers.
TREAT Tour
TREAT Hardware Requirements
Disk space: 2 GB
Windows Operating System: Windows XP, 7, 8, and Windows 10
Pointing device (i.e. touch screen devices are not supported)
TREAT Store