Several of TREAT's internal calculations have been improved and validated against the RESNET accreditation suite, which includes the following tests:
HERS BESTEST Tier 1 Tests
RESNET DHW Tests
RESNET HVAC Tests
RESNET DSE (Distribution System Effectiveness) Tests
RESNET Heating and Cooling TestsL125A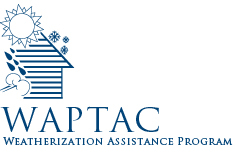 DOE Approved
TREAT is nationally-approved by DOE for energy audits on all residential building type in the Weatherization Assistance Program:
Single Family
Low-rise Multifamily
Mid-rise Multifamily
High-rise Multifamily
Mobile Home

CalTEST Results
---
TREAT Modeling Procedure for CA Homes
CalTEST Uncalibrated Tests:

Approved for Washington State Weatherization Programs
TREAT is approved by the State of Washington for Single Family and Multifamily Low Income Weatherization Programs. TREAT is the only tool used by the state in these programs.
NYSERDA Home Performance with Energy Star and Multifamily Performance Partner Program Tool
TREAT is an official software tool approved for use in both the Single Family Home Performance with Energy Star program as well as, the Multifamily Performance Partner Program. PSD supports these programs with TREAT software, training, and other building science training to help maintain an educated workforce and help homeowners save energy and money.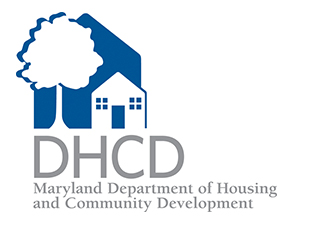 EmPOWER Maryland Low Income Energy Efficiency Program
The EmPOWER Maryland Low Income Energy Efficiency Program (LIEEP) helps residents of low income households install energy conservation materials in their homes at no charge.

Official Tool used in the New Hampshire Saves Home Energy Assistance Program
The mission of NHSaves is to advance the efficient use of energy, while caring for the environment and promoting economic development in New Hampshire. NHSaves means you and your electric and natural gas utilities, working together to save energy, reduce costs, and protect the environment.
Official Program Modeling Tool for the State of Illinois' Multifamily Weatherization Program
The Multi-Family Illinois Home Weatherization Assistance Program (IHWAP) is for building owners who provide housing to income-eligible residents in Chicago and suburban Cook County. The program will require a 50% mechanical contribution from the owner, if 66% or more of the tenants are income eligible. IHWAP is a federally and state funded program that helps to make low-income housing more energy efficient, safe and comfortable. Weatherization measures are identified during an energy audit conducted by CEDA's state-certified assessors.