In 2019, NYSERDA selected PSD to deliver energy code training for a variety of residential and commercial building industry stakeholders across New York. Training covering a wide variety of topics will be offered regularly between now and 2022. All programs are based on the 2020 ECCCNYS and 2020 NYCECC, which went into effect on May 12, 2020.
Please contact Jim Pisani for questions or training assistance at (215) 360-6803 or  jpisani@psdconsulting.com.
---
Free registration for New York Code Officials.
*Use discount code: NYCEO
*For use by New York Code Officials only.
Overview
Intended audiences: design professionals, code enforcement officials, homebuilders, design-build firms, and energy professionals.
Format: Currently, all trainings are being offered as remote trainings consisting of two 90-minute webinars. Webinars may be taken individually, although attendance in both is recommended.
Cost: Free for New York code enforcement officials. All others $15 per 90-minute webinar.
Continuing Education*
Architects: 1.5 AIA LU | HSW
Code Enforcement Officials: 1.5 NYS DOS In-Service Hours
*To receive credit, all participants must be in attendance within the first 15 minutes of the training and stay until the end of the webinar.
Trainer Biographies
Cosimina Panetti – Vice President of Building Codes Assistance Project
Bio coming soon…
Mike Turns, Director Codes & New Construction
Mike Turns is a Director Codes & New Construction for PSD. He is a leading national expert in the International Energy Conservation Code, having developed and taught numerous training programs on three versions of the IECC. Mike is an experienced manager, with direct experience managing a number of residential new construction programs in different states. Prior to joining PSD, he was the Associate Director of the Pennsylvania Housing Research Center (PHRC) at Penn State University. While, at the PHRC, Mike managed the largest provider of residential building code training in Pennsylvania, and performed other services for the residential construction industry such as developing and presenting training programs and webinars, organizing conferences, writing articles and reports, and networking with residential professionals through industry advisory council meetings and other events.
Jerone Gagliano, PE, CEM, LEED AP, Vice President Energy Engineering Services
Jerone Gagliano is nationally recognized for his expertise in the retrofit energy analysis of multifamily buildings. As Vice President of Energy Engineering Services at Performance Systems Development he serves as a subject matter expert for the company's multifamily retrofit efforts including internal green retrofit procedures, program design, and development of training curricula. Mr. Gagliano has extensive building performance experience from years of ASHRAE-compliant energy retrofit audits. He delivers advanced trainings on multifamily and commercial facility energy audits, consulting services, and develops best practices for and oversees the quality assurance of the company's energy audits. He considers building retrofits a financial and societal investment from start to finish that should balance risk, accuracy, and budget. Mr. Gagliano serves as chair of the Multifamily Homes Group for Efficiency First. Mr. Gagliano is a licensed Professional Engineer, a Certified Measurement and Verification Professional, a Certified Energy Manager, BPI Multifamily Analyst, and a LEED Accredited Professional. Jerone is a frequent presenter at national conferences including GreenBuild, ACI, and ACEEE, and has served on technical panels such as Oakridge National Lab's national evaluation of the Weatherization Assistance Program (WAP), the DOE Clean Energy Roadshow, and multifamily data standards meetings led by Fannie Mae and MacArthur Foundation. He serves as chair of the Multifamily Homes Group for Efficiency First, as well as a committee member and contributing author to standards on the RESNET Software Approval Standard working group, the BPI Data Collection and Transfer Standard working group, and the California Multifamily Home Energy Retrofit Coordinating Committee (MF HERCC).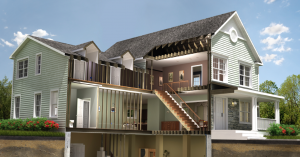 The online class was wonderful! It was short, simple and informative. Looking forward to attend your other classes!

Very well presented and professionally done! Instructor was extremely knowledgeable in her field.

Your presentations are some of the best I have seen in a long time, well done.