Back to PA Energy Codes Home Page
Hosting a Training
PSD is offering training programs through professional and industry associations. Use the contact forms below or call or email Jim Pisani at (215) 360-6803 and jpisani@psdconsulting.com, to request an event for your members.
The Energy Code and Remote Virtual Inspections (RVI) – Request a training
The 2018 IECC for Pennsylvania – Commercial – Request a training
The 2018 IECC for Pennsylvania – Residential – Request a training
Pricing: 
Pricing varies based on host organization responsibilities, ranging from no fee when the host provides the venue, refreshments (if desired), and printed handouts to $50 per person if PSD provides those items.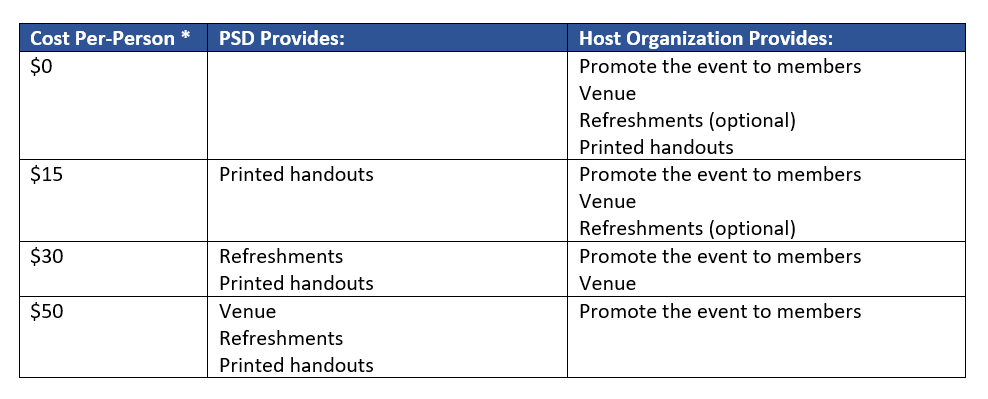 *Per-person fee for 3 hours of continuing education
Minimum Audience Size: 
The minimum audience size is 25 attendees.  
Continuing Education:  
Three (3) hours PA UCC, ICC, AIA LU | HSW, NARI, BPI  
Please contact Jim Pisani at jpisani@psdconsulting.com or (215) 360-6803 to schedule a training session. 
---
This training and/or document is provided through support and funding from the U.S. Department of Energy's State Energy Program and the Pennsylvania Department of Environmental Protection.