Hosting a Training
PSD is offering training programs through professional and industry associations. Use the contact forms below or call Jim Pisani at (215) 360-6803 to request an event for your members.
Pricing: 
Pricing varies based on host organization responsibilities, ranging from no fee when the host provides the venue, refreshments (if desired), and printed handouts to $50 per person if PSD provides those items.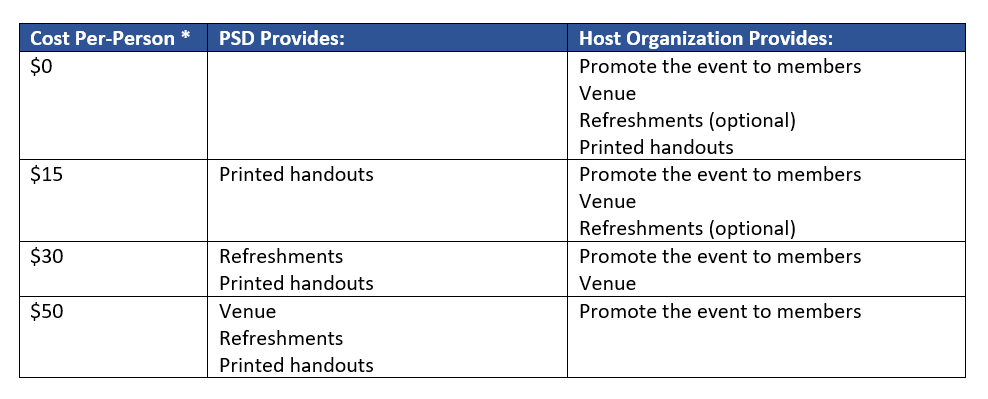 *Per-person fee for 3 hours of continuing education
Minimum Audience Size: 
The minimum audience size is 15 attendees.  
Continuing Education:  
Three (3) hours PA UCC, ICC, AIA LU | HSW, NARI, BPI  
Please contact Jim Pisani at jpisani@psdconsulting.com or (215) 360-6803 to schedule a training session. 
This training and/or document is provided through support and funding from the U.S. Department of Energy's State Energy Program and the Pennsylvania Department of Environmental Protection.
Receive the latest training announcements by joining our emailing list.
Join Our Email List
Energy Codes Trainings