TREAT Multifamily is a DOE Weatherization Assistance Project approved software tool for all multifamily use cases. TREAT's whole building energy analysis allows for flexible improvement driven modeling. By making smart abstractions a modeler saves time and effort in modeling more complex multifamily buildings.
Buy TREAT Multifamily Upgrade to Multifamily
TREAT Multifamily has proven accuracy in a number of state and utility based program environments and provides users with a friendly interface, powerful calculation engine, and a myriad of reports for showing existing conditions and proposed savings that you can rely on. Innate billing analysis features add a second layer of reliability and accuracy with the TREAT True-Up Process.
Swift & Accurate Modeling Features:
Fully editable financial savings terms. Find the right SIR that meets your project budget!
Customizable workscopes. Make sure installation is done right!
Whole building simulations account for system and savings interactivity!
Engaging Customer Reports. Highlight opportunities for savings and investment criteria.
Customizable preferences and defaults for rapid model creation
What do we mean by Multifamily?
---
Multiple Building Types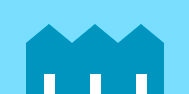 Low-Rise
Use TREAT to model scattered sites, groups of townhouses, and smaller MF apartment buildings! Benefit from the ability to combine and simplify spaces and surfaces. Scattered sites can be combined into ONE TREAT Model to save time and effort.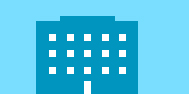 Mid-Rise
Midrise properties include medium sized MF apartment buildings 0 to 25 units. Take advantage of TREAT's billing analysis features to ensure model accuracy. Split out savings potential between owner paid common spaces and tenant paid apartments!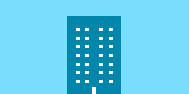 High-Rise
TREAT helps you tackle even the most complex modeling use cases! Highrise buildings often include multiple boilers, mechanical rooms, HVAC equipment, etc. Aggregate info from a sampling of apartments to model the whole property. Focus on strategic decision making and data collection prior to TREAT inputs. TREAT offers the flexibility to incorporate outside calculated savings of "non-standard improvements":
Summer/winter DHW boilers
TRV improvements
Solar Domestic Hot Water savings
Much more!